I've been trading professionally since 1982, and I've seen some crazy you-know-what.
But I've never seen anything like this.
Markets today are "twisted."
They're so twisted that while the major stock market indexes are making record highs, most individual investors have been on the sidelines, most institutional investors are raising cash, and everybody's wondering whether to get in or get all the way out.
Right now, as twisted as things are, in fact, because they are so twisted, something's got to give one way or another, there's a perfect trade setup that's just right for everybody.
It's so simple you're going to want to jump right on it.
Here's the setup and why it's going to work…
Trade Two Ways at Once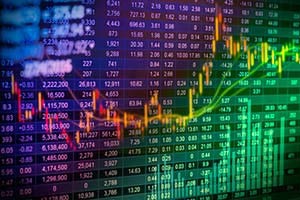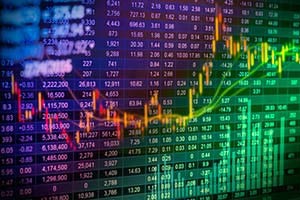 The setup is straightforward: Because no one knows which way the market's going to go next and because it can go in either direction, the way to play it is to play both directions at the same time.
In other words, you've got to "straddle" the market. Stand in the middle and bet it's going to go up and at the same time bet it's going to go down.
The easiest way to do that is by using options.
Don't Miss: How to Make a (Stress-Free) Killing with Options
Yesterday, I got my Short-Side Fortunes newsletter subscribers into two great straddles that each cost less than $0.50 to put on.
The first straddle we put on will make money whether the stock market goes up or down, as long as it moves up or down by about 10% by Nov. 18, 2016.
It's a great, cheap way to play how twisted the market's become.
While there are a ton of reasons why some stocks and the market could go up, there are probably even more reasons why it could go down – and hard – and at any time now.
Here's the biggest twist…
A Strong Case Either Way
There's more capital being created every day, looking for a return, while the places to park that capital are already stuffed with idling money.
At the same time that capital is being created, globally, the number of shares representing ownership in publicly traded companies is shrinking.
Trillions of dollars of share buybacks, which will continue, mega mergers right and left, private-equity companies taking public companies private, and the frightening dearth of IPOs means there are fewer and fewer shares available for investors with increasing hoards of capital to invest.
More capital chasing fewer shares is a recipe for a major bull market.
But markets haven't being going up because of all that capital. A lot of it is sitting in cash, waiting to find a home. Markets have been going up because of central bank "stimulus" efforts to lift financial asset prices.
And that's worked – to a point…
The point we're increasingly getting to is the realization that equity markets are expensive. They're expensive in terms of reality.
That reality being the fact that low interest rates let companies borrow cheaply to buy back their shares, for one thing. As earnings per share look better because the same earnings are spread across fewer shares, investors are supposed to be encouraged.
But earnings are falling, not rising. Earnings on the S&P 500 have been falling hard for four quarters now and will fall again next quarter.
The earnings per share of the S&P 500 relative to the price of the S&P 500, also known as the price/earnings ratio, or PE, is way above historical norms. It's actually close to a PE of 27, while the long-term PE is 17.
In other words, investors are scared that because there are no earnings to support the market's valuation at these highs, it's got to correct.
Last week Howard Silverblatt, a senior analyst at S&P Dow Jones Indices, said the Dow could get to 20,000 within a year. That's a strong bull case.
But if overvalued stocks start seeing profit-taking, any mild correction could easily turn into a total rout because investors are at the point where they're wondering how in the twisted world of central bank intervention there's no economic growth and more and more debt and leverage building up everywhere. That's a strong bear case.
So, we straddled the market, betting it's going up by buying calls on a big index exchange-traded fund (ETF). And we bet the market's going down by buying calls on a big inverse index ETF (because they are so much cheaper than buying puts on the major index ETFs).
Straddles are a great way to play twisted markets and asset classes.
Oil's another great example. Oil has been all over the place and from this level could get back above $50, or could correct right back down to $30. With a cheap straddle, we don't care which way oil goes. We just want it to go one way or the other – hard and fast.
Come to think of it, I'm liking how twisted things are and hope they get a lot more twisted so we can put on lots of cheap, low-risk, high-reward straddles.
Up Next: Why This CEO Wants to Cancel Earnings Season – Forever
Follow Money Morning on Facebook and Twitter.
Join the conversation. Click here to jump to comments…
About the Author
Shah Gilani boasts a financial pedigree unlike any other. He ran his first hedge fund in 1982 from his seat on the floor of the Chicago Board of Options Exchange. When options on the Standard & Poor's 100 began trading on March 11, 1983, Shah worked in "the pit" as a market maker.
The work he did laid the foundation for what would later become the VIX - to this day one of the most widely used indicators worldwide. After leaving Chicago to run the futures and options division of the British banking giant Lloyd's TSB, Shah moved up to Roosevelt & Cross Inc., an old-line New York boutique firm. There he originated and ran a packaged fixed-income trading desk, and established that company's "listed" and OTC trading desks.
Shah founded a second hedge fund in 1999, which he ran until 2003.
Shah's vast network of contacts includes the biggest players on Wall Street and in international finance. These contacts give him the real story - when others only get what the investment banks want them to see.
Today, as editor of Hyperdrive Portfolio, Shah presents his legion of subscribers with massive profit opportunities that result from paradigm shifts in the way we work, play, and live.
Shah is a frequent guest on CNBC, Forbes, and MarketWatch, and you can catch him every week on Fox Business's Varney & Co.