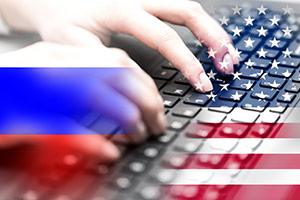 Russian hackers now have the National Security Agency's (NSA) cyber weaponry codes, according to former NSA computer scientists and U.S. military code developers.
"Cyber weaponry": any set of computer instructions intended to damage a system that runs a critical infrastructure. For example, computer software that is created to exploit holes in an enemy's cyber infrastructure in order to spy on their online activities would be considered a cyber weapon... In 2012, one powerful cyber weapon called "Stuxnet" was a virus allegedly built by an American hacker team. They used it to throw an Iranian uranium enrichment facility offline.
Hacker teams working on cyber weaponry exist in almost every country on earth. However, Russian hackers in particular have long been a big problem for the United States. According to the U.S. Intelligence Committee's 2015 "Worldwide Threat Assessment" report, their abilities in terms of sophistication, programming power, and inventiveness rival those of hackers and cyber programmers stateside.
And this latest Russian hacker breach of the NSA is distinct in a very bad way...
This Russian Hack Is Far Worse Than the Rest
The alleged Russian hack that occurred on Saturday, Aug. 13, is so unfathomable because the culprits managed to break into the servers of the world's most talented group of hackers - "The Equation Group."
Don't Miss: This brand new fintech (financial technology) product was hacked. With all the uproar about fintech these days, it's time to make sure your own investments are safe...
The Equation Group, you see, is thought by many cyber experts to be operated by the NSA. That means a hack into their servers could put sensitive U.S. government intel at risk.
Here's how news of this super-hack broke and why experts think the Russians are behind it...
Enter the Shadow Brokers
A mysterious new group of hackers calling itself "The Shadow Brokers" has emerged online. The collective claimed via various social media outlets that it had successfully broken into the Equation Group's servers.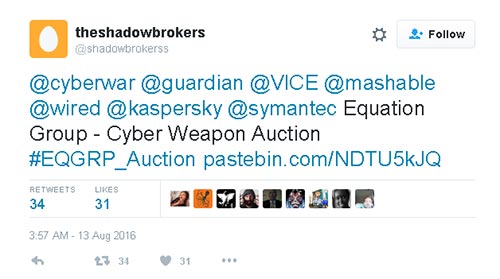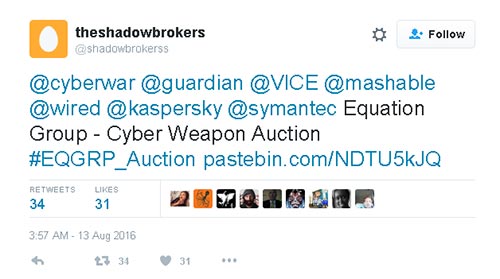 Since the EQ is thought to be run and operated by the NSA, then it's safe to assume the group creates and maintains the agency's cyber weaponry codes. Which could prove to be a devastating threat to U.S. national security if such data were to be made public.
And that's exactly what the Shadow Brokers did...
Specifically, the group used its newly set up social media accounts to direct viewers to the website Pastebin.com. It was there that net perusers could find a "tease" portion of what the Shadow Brokers nabbed from the Equation Group.
The SB claim to be auctioning off the entirety of its newly acquired NSA cyber weaponry code via the "dark web" if readers like what they see...
"We auction best files to highest bidder. Auction files better than stuxnet. Auction files better than free files we already give you. The party which sends most bitcoins to address: 19BY2XCgbDe6WtTVbTyzM9eR3LYr6VitWK before bidding stops is winner, we tell how to decrypt. Very important!!!" - Pastebin.com post, Aug. 13, 2016
This kind of information is worth hundreds of thousands, if not millions, of dollars.
After pouring over these public online files, U.S. cybersecurity engineers, programmers, and scientists have come out to say they think this is indeed the real deal. The source code is old, they claim -- from about 2013 -- but it's authentic nonetheless.
And many of these same experts speculate that Russian cyber hackers are responsible for the breach, including ex-NSA contractor and famed whistleblower Edward Snowden -- who had something to say on the subject...
Edward Snowden: Russian Hackers Are Retaliating Against the U.S.
Yesterday, Snowden declared via Twitter that "circumstantial evidence and conventional wisdom indicates Russian responsibility [for the Shadow Group hack]."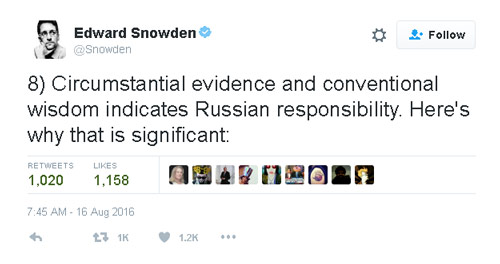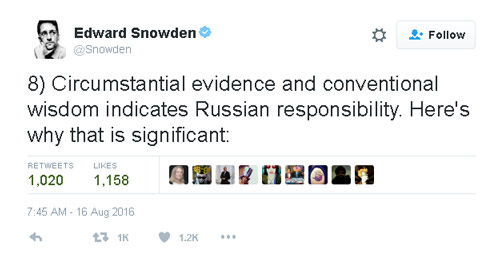 Snowden claimed that the hack was likely Russian retaliation against the United States for blaming them for the DNC leak.
Refresher: U.S. security experts pointed the finger at the former Soviet Union on June 14 for hacking into the Democratic National Party's (DNC) server and leaking confidential internal documents to the public.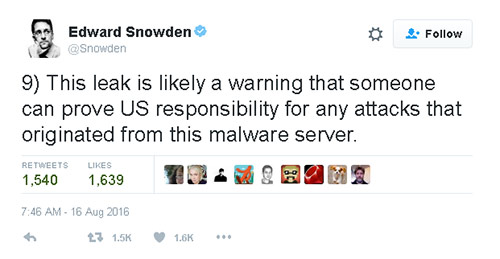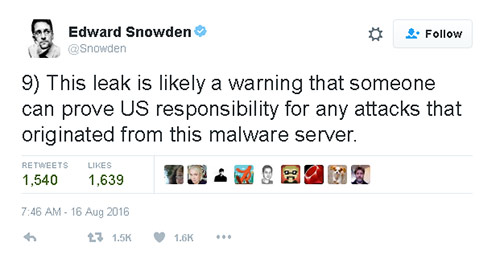 Dave Aitel, a U.S. offensive security expert who spent six years as an NSA security scientist, also believes Russian hackers were behind the breach.
"High level U.S. political officials seemed quite upset about the DNC hacks," he said, according to ARSTechnica yesterday, "which no doubt resulted in a covert response, which this is then likely a counter-response to."
Additionally, Aitel claimed that "no team of 'hackers' would want to piss off Equation Group this much. That's the kind of cojones that only come from having a nation state protecting you."
In other words...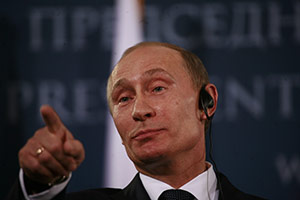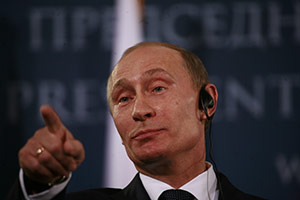 Up Next: Many companies depend on complicated, overlapping, and exceptionally large amounts of data so critical that even the smallest snafu has global implications. Which makes this company good for another 100% profit...
Follow us on Twitter or on Facebook.
Related Articles: