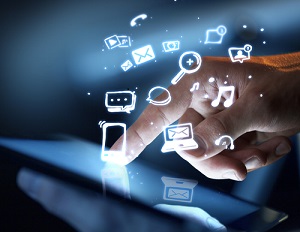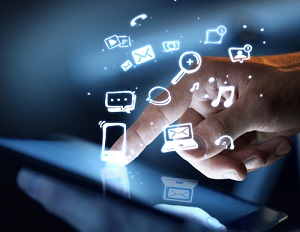 It's no secret that the best tech stocks are expensive. Just one share of Amazon.com Inc. (Nasdaq: AMZN) will cost you roughly $760, and that's before fees.
But by not investing in the best tech stocks, investors are missing out on massive profits. Over the last 12 months, AMZN stock has climbed 42%, while the Dow Jones Industrial Average is up just 5% during the same time.
That's why we're bringing Money Morning readers a way to invest in the best tech stocks of 2016, like Amazon, at a fraction of the cost.
Before we get to that, here's why the tech sector is a great place to invest right now…
Why Tech Stocks Return the Biggest Profits
In today's economy, tech companies provide services and goods that consumers can't live without. For instance, 68% of U.S. adults owned a smartphone in 2015, according to the Pew Research Center. In 2011, only 35% of U.S. adults had a smartphone.
Trending: Investing in Bitcoin Today Can Make You Rich
And technology usage is also growing across the world…
Research site Statista projects that there will be 3.48 billion worldwide Internet users in 2016. That's an increase of 17% from the 2.9 billion connected in 2014.
And technology's growing reach is why tech falls into Money Morning Chief Investment Strategist Keith Fitz-Gerald's "Six Unstoppable Trends."
"Part of knowing how to beat the market means knowing where the money will flow," Fitz-Gerald said.
And over the past two years, money has flowed into the tech sector.
According to FactSet, sales for Internet software and services across the world were $194 billion in 2015. That's an increase of 14% from the $170 billion in sales from 2014.
And the future sales projections in this sector are even more impressive…
By 2017, FactSet projects there will be $280 billion in sales. That's an increase of 44% from the massive totals from 2015.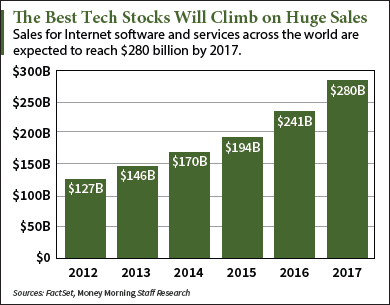 But because of how expensive tech stocks seem, retail investors are still turned off from buying them. Owning one share of AMZN, one share of Facebook Inc. (Nasdaq: FB), and one share of Alphabet Inc. (Nasdaq: GOOGL) will cost you more than $1,600 combined.
That's why we've found a cheaper way for investors to play the tech market. It will reward patient investors long-term profits for years to come. And by making this one investment now, you can own all the best tech stocks in 2016…
Own the Best Tech Stocks for Less Than Dinner and a Movie
To profit off of the best tech stocks for a fraction of the cost, Money Morning Director of Tech & Venture Capital Michael A. Robinson recommends purchasing shares in Technology Select SPDR ETF (NYSE: XLK).
Unlike a traditional stock, XLK is an exchange-traded fund (ETF) that's composed of some of the best tech stocks on Wall Street. Also unlike a tech stock, XLK costs a fraction of stocks like GOOGL.
XLK opened this morning at $47.01 per share, while GOOGL opened at $799.23.
Its top 10 holdings include:
Buying one share of each company would cost you a total of $2,109. But this morning, XLK opened at $47.01 per share.
In total, XLK is composed of 75 tech companies.
That makes the ETF extremely diversified…
And XLK reduces the risk associated with owning a single company in the tech sector. The companies in the fund produce software, hardware, semiconductors, Internet services, telecommunications, and cloud-computing services.
Because of the diverse and strong companies in the fund, XLK has netted shareholders gains of 137% over the last 10 years. In comparison, the Dow has climbed 66% during the same time.
More recently, XLK has climbed 9.75% over the last 12 months compared to the Dow's gains of 5.46%.
But it's the future gains that make XLK worth investing in…
You see, Apple, Facebook, and Microsoft all made Robinson's "Internet Dream Team" back in December 2015.
Robinson sees Facebook trading for $250 per share by 2020. That's a potential profit of 102% in just four years. Fitz-Gerald also projects Apple stock will provide significant gains, trading at $200 in the next few years. That's a potential profit of 83%.
Microsoft stock has more modest upside at 3%, according to FactSet's price targets. But Money Morning Capital Wave Strategist Shah Gilani said back in May that MSFT stock will trade for $60 per share and climb from there.
And because all of these stocks are in XLK, the ETF's trading price climbs as the Apple, Facebook, and Microsoft stock prices climb.
The Bottom Line: All of the best tech stocks to own are in XLK. The ETF is composed of some of the top tech stocks publicly traded, and it costs shareholders a fraction of what some of its holdings, like GOOGL, cost. XLK is also a diverse tech fund, which limits the risks associated with owning just one stock.
Don't Miss: Stocks that pay dividends deliver triple the returns of nonpayers. And these "dividend kings" have boosted payouts 50 years in a row…
Follow us on Twitter @moneymorning and like us on Facebook.