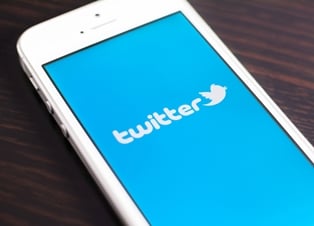 The TWTR stock price is down 9% this week alone, and 17.3% year to date. With the TWTR stock price now hovering near just $19, many investors are wondering if this is the time to scoop up shares at this beaten-down price...
Before we get into our recommendation on Twitter Inc. (NYSE: TWTR) stock, here's a look at what has been pressuring shares this week.
The TWTR stock price fell sharply on Thursday after Evercore ISI downgraded TWTR stock to "Sell" from "Hold." The research firm also trimmed its TWTR stock price target to $17 from $18. That would represent another drop of 10.5% from the TWTR stock price today.
Trending Now: This penny stock could double its current price - and also save a dying industry. Click here to learn more...
Analyst Ken Sena wrote in the research report that Twitter faces serious risks as rival social platforms improve their broadcasting abilities. Snapchat in particular is a key threat to Twitter. The popular app is ramping up its monetization efforts this fall.
Twitter, Snapchat, and other social media apps are always vying for more and more users and advertising dollars. According to Evercore, that brings "more risk than reward" to Twitter and its investors.
Credit Suisse also said that Snapchat is taking ad dollars from Twitter.
The damaging Evercore downgrade came as the Twitter stock price was enjoying a significant rally. Before Thursday's 5.5% slump, Twitter shares had climbed 36% since May.
The TWTR stock price saw a big 4.58% jump on Aug. 15 following reports the company is in talks to have its apps featured on the Apple Inc. (Nasdaq: AAPL) TV. If the two reach a deal, Apple TV users could potentially watch things like Twitter's live coverage of NFL games on their screens.
Twitter inked a deal with the NFL in April. Under the agreement, Twitter won the rights to stream 10 National Football League games this upcoming season. The NFL deal is one of several Twitter has recently secured.
On July 25, Twitter cinched a deal with Major League Baseball and the National Hockey League. Through the partnership, Twitter will host live streams of some games. Earlier in the month, the National Basketball Association said it will live broadcast original programming (excluding games) exclusively on Twitter.
But those deals did not spark the recent Twitter stock rally. Most of the TWTR stock price gains came during strong advances for the overall market, with the tech and social media sectors notable standouts.
Must Read: Buy This Biotech Stock Before It Skyrockets 115%
While the TWTR stock price has pulled back this week, investors are now wondering if this is just a short-term blip. Here's our full answer on how to play the volatile TWTR stock price in 2016...
How to Play This Week's TWTR Stock Price Drop
At Money Morning we have been bearish on Twitter stock all year and still recommend avoiding the stock even at these low prices.
The biggest factor that will keep the TWTR stock price from surging is increasing competition and the lack of Twitter users.
Many people simply don't get Twitter. They don't know how to use it and are not in a rush to find out. Others call it a playground for bullies.
When Twitter reported Q2 2016 results on July 26, the company reported a monthly active user (MAU) count of 313 million. MAUs are one of the most important metrics for social media.
Meanwhile, roughly 1.65 billion people sign into Facebook Inc. (Nasdaq: FB) each month. Instagram, which is owned by Facebook, recently eclipsed 500 million users. Snapchat, founded in 2011 and thus the youngest of the group, boasts about 150 million (and growing) daily active users.
And that competition is only one of the reasons Money Morning has avoided Twitter stock for years.
Twitter is also a distant player when it come to slices of online and mobile ad dollar pies.
Online advertising revenue in the United States reached a record of $59.6 billion last year, up 20% from 2014, according to the Interactive Advertising Bureau. Alphabet Inc. (Nasdaq: GOOGL) and Facebook took 64% of that revenue, according to Pivotal Research. Google grabbed $30 billion and Facebook collected $8 billion.
At the same time, Twitter lost market share.
Google also dominates in the mobile ad space. Facebook is in second but is quickly catching up.
Twitter continues to operate in the shadows of the industry's two dominant players in both online and mobile.
The only thing that has been providing a floor under the Twitter stock price are talks of a possible takeover.
Several analysts maintain that Twitter could improve its financial performance if it was under a bigger umbrella. Takeover talks picked up in June after Microsoft Corp. (Nasdaq: MSFT) bought LinkedIn Corp. (NYSE: LNKD) for $26 billion.
At a recent $19.19, the TWTR stock price is down 30.68% over the last year.
Up Next: You can bank profits on gold prices no matter where they move. All you need to do is check out our new guide on gold investing...
Follow us on Twitter @moneymorning and like us on Facebook.
Related Articles: