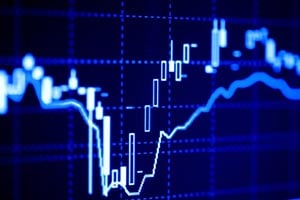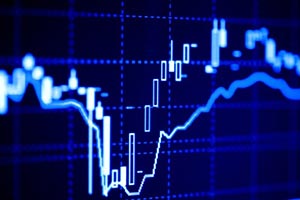 Look no further for penny stock buying tips that can help you find winners and avoid the losers.
Penny stocks are a volatile sector where investors should anticipate significant movement both up and down.
Any investor ready to start buying penny stocks will do best with a strong risk tolerance and will not be daunted by the prospect of roller coaster ups and downs.
Once you know you're ready to invest in penny stocks, take these tips into account before buying.
Penny Stock Buying Tips: Don't Rush the Research
The most important tip is to thoroughly research any penny stock to buy. That means looking at financial filings, at news stories, at any investor relation info on their website.
Read the 10-K, a statement of company financials. Examine the annual report, if there is one. What are the products, the markets, the sales plans? You want to have a firm idea of what the company contributes and what its plans are.
Google the company – see what comes up!
Penny Stock Buying Tips: Stick to the Major Exchanges
The second most important tip is to stick to the major exchanges like the Nasdaq when thinking about penny stocks to buy.
You might hear of a "hot" penny stock to buy – and then see it trades on the OTC Bulletin Board or the Pink Sheets. These can be good companies, but the reporting requirements of these are looser than the major exchanges. Therefore, there may be more risk in the penny stocks traded on them.
Penny stocks that don't trade on the biggest exchanges have sometimes been targets for unscrupulous leadership that wanted to inflate share prices and then sell for a quick profit, leaving investors in the lurch. Major exchanges, because of their reporting requirements and oversight, are much safer for investors.
Penny Stock Buying Tips: Look for Innovative Products
The third tip for finding top penny stocks to buy is to look for those with innovative products. Many penny stocks are penny stocks because their products are new and have not fully come on stream. These companies could offer a product with tremendous long-term potential that they've just started to market.
One example is  Money Morning  top penny stock pick Fuel Cell Energy Inc. (Nasdaq: FCEL). FCEL is a player in the clean energy industry. The company designs and builds fuel cell power plants that use renewable cells rather than combustion methods. Worldwatch Institute estimates that the renewable energy sector will account for approximately one-third of all energy over the next three years. That growth will likely benefit FCEL.
Recently, FCEL announced an agreement with oil giant Exxon Mobil Corp. (NYSE: XOM) in which FCEL will research and develop technology to lower carbon dioxide emissions along with Exxon. These emissions, when trapped in the earth's atmosphere, are thought to be major contributors to global warming.
Penny Stock Buying Tips: Invest Prudently
The fourth tip for buying penny stocks is to always invest with a prudent allocation. Because of their volatility, penny stocks are high-risk investments. They should never be a large percentage of portfolios as a result. While you know how much you're willing to lose, a good rule of thumb is no more than 2% of your portfolio in one penny stock.
Up Next: Find Penny Stock Profits, Not Pain, by Watching for These Three Red Flags
Follow Money Morning on Facebook and Twitter.