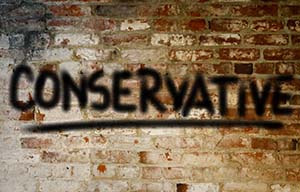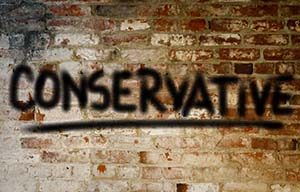 People around the country today are asking "what is the 'alt-right'?" after a high-profile interview on CNN yesterday (Aug. 24).
You see, that's when Democratic presidential nominee Hillary Clinton told Anderson Cooper that Republican nominee Donald Trump has been making his "hate movement mainstream." And she claimed the reason for this was his political affiliation with voters known as the alt-right.
Which brings us back to question: "What is the 'alt-right'?"
The answer is complicated.
In its simplest form, the alt-right is an online political movement opposed to ideological elements such as:
political correctness
multiculturalism
feminism
mainstream conservatism
The group is primarily comprised of young white men.
And here is what they do...
What Does the Alt-Right Do?
The main activity of the alt-right is trolling, which is basically using the Internet as a means to antagonize people with offensive or provocative material. They do this in hopes of eliciting angry responses.
And their tactics obviously work - otherwise the alt-right wouldn't be getting its own speech from Clinton today.
Don't Miss: Voters unhappy with both Donald Trump and Hillary Clinton are clamoring for a third option. They may not know it, but they already have one...
So Where Did the Alt-Right Come From?
This, too, is a difficult question to answer.
The term comes from "alternative right," which was first formulated near the end of the George W. Bush presidency to describe members of the "anti-Bush right." At that time, "alternative right" was more an umbrella term used to describe any conservative who opposed the policies of Bush.
But after George W. left office, the Tea Party emerged. The Tea Party came out strongly against the issues of government debt, deficits, and the expansion of the state.
And with this emergence of the Tea Party came the website Breitbart. In no uncertain terms, Breitbart is dedicated to promoting fringe conservatism - such as libertarianism, nationalism, and, yes, much of the ideology associated with the alt-right.
So where does Donald Trump come in? Here's how this all ties together...
So What Does Donald Trump Have to Do with the Alt-Right?
On Aug. 18, Donald Trump hired Breitbart's Stephen Bannon to head his presidential campaign, which prompted voters and media outlets alike to question the real estate mogul's ties with the alt-right (after they Googled the question "what is the alt-right," that is).
You see, because of the alt-right's opposition to the four ideological elements mentioned above (political correctness, multiculturalism, feminism, and mainstream conservatism), the movement is considered by many to be racist, misogynistic, and nationalistic.
Clinton is expected to use the same language when describing the alt-right today. Her aim is to tie Donald Trump and his campaign to terms like "racist, misogynistic, and nationalistic" by way of association.
Another topic that is sure to come up is alt-right economics...
So What Are Alt-Right Economics?
Here is the basic ideology of the alt-right when it comes to economics:
Anti-globalization, on the basis that global power and corporate influence will hinder the rights of the individual person
Anti- or limited government where fiscal policies are concerned
Anti-immigration, on the basis that undocumented migrants put Americans' jobs at risk
Pro-free markets, on the basis that people will be both freer and more prosperous if government intervention in people's economic choices is minimized
Spontaneous order, meaning that the associations within civil society are formed for a purpose, but civil society itself is not an organization and does not have its own purpose
The Bottom Line: Alt-right is not a new term, but it is certainly increasing in popularity. And Bannon joining the Trump campaign is a big reason why. We'll almost certainly be seeing a lot more news about alt-right politics and politicians as the November election draws near.
Up Next: Deaths associated with the Clintons keep rising... On Aug. 1, Victor Thorn, a prolific writer and Clinton researcher, died at his home from an apparent suicide. Thorn's death is added to a list of over 40 other people who knew the Clintons intimately...
For more information on the Donald Trump and the alt-right, follow us Twitter @moneymorning or on Facebook.
Related Articles: