The price of crude oil today (Monday) is falling as investors worry about the potential of a U.S. interest rate hike as early as next month.
The price of Brent crude oil, the global benchmark, was down 1.36% at $49.18 in early trading. U.S. WTI oil was lower by 1.62% at $46.87.
The price of crude oil today is under pressure after U.S. Federal Reserve Chair Janet Yellen said the central bank could raise short-term interest rates in the upcoming weeks or months.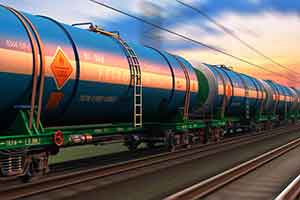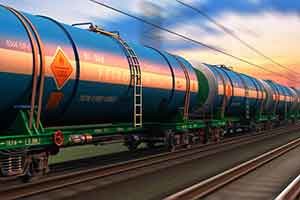 A rise in interest rates typically weighs on oil prices. Higher interest rates push the dollar higher, making oil more expensive for traders who purchase the commodity via a different currency. The Wall Street Journal Dollar Index, which measures the dollar against a basket of 16 currencies, rose 0.3% Monday. The index ended last week with an 8% gain, its biggest advance since May.
Oil traders are also preparing for next month's OPEC meeting. OPEC officials will gather at an International Energy Forum conference in Algeria in late September to discuss how to deal with the prolonged slump in oil prices.
Related Content: This penny stock could soar another 100% - and also save a dying industry. Click here to learn more...
In June, OPEC ministers maintained their strategy of not cutting oil production to cushion oil prices. The group said the market is simply rebalancing. Yet members said they would continue to closely monitor the situation.
Heading into the June gathering, oil prices had been rallying. Brent crude oil prices traded over $50 a barrel in mid-June following global production outages in Canada, Libya, and Nigeria.
But as September approaches and oil prices are again slipping, analysts are speculating that OPEC members and Russia may finally agree to limit output.
Barclays wrote in a recent investor note that OPEC recognizes speculative bets continue to be the most significant short-term driver of oil prices this year, rather than market fundamentals. The bank added that any agreement reached at September's meeting would give the oil market a long-term boost.
Yet Sweden's SEB Bank cautions that a freeze in production could strengthen non-OPEC supply. That would lead to problems in 2017, particularly in the United States, where the market is already bringing more drilling rigs online. SEB analysts say oil markets would need to run a deficit of 700,000 barrels a day in 2017 to fully clear out the global glut of crude.
While the price of crude oil today is slipping, investors can expect oil to trade in a narrow band until the late September OPEC meeting.
But according to Money Morning Global Energy Strategist Dr. Kent Moors, investors don't need to sit on the sideline in this low crude oil price environment.
Trending Now: This Biotech Stock Is Set to Soar 115%
In fact, Moors recently gave readers the best investment to profit from the price of crude oil today. You'll find profits in this investment as oil trades in this narrow band...
The Best Way to Profit from the Price of Crude Oil Today
Moors' recommendation is the SPDR Oil & Gas Exploration & Production Fund (NYSE Arca: XOP).
This is an oil exchange-traded fund (ETF) that follows 58 U.S. companies engaged in oil exploration and production (E&P). Devon Energy Corp. (NYSE: DVN), EOG Resources Inc. (NYSE: EOG), and Exxon Mobil Corp. (NYSE: XOM) are three of the ETF's biggest holdings. Those three oil stocks are up 40.69%, 27.93%, and 12.53%, respectively, year to date.
Moors says the XOP is a solid investment when oil prices are range-bound. You see, XOP is exposed to the oil-producing sector without being exposed to individual futures contracts or oil stocks.
Most importantly, the fund avoids small oil companies, which are much riskier.
Small companies don't have the same cash flow as large producers, making them more vulnerable to bankruptcy. About a third of U.S. oil and gas production and exploration companies are at high risk of going bankrupt in 2016, according to a Deloitte report.
"A rule of thumb when using ETFs in the present range-bound environment is this: It makes sense to stay away from funds that focus on small companies, especially given the acute debt crisis among operators underway in the U.S. market," Moors said on July 15.
At $37.47, XOP has gained 23.99% so far this year. The S&P 500 has climbed just 6.59% in the same time.
Up Next: You can profit from the price of gold no matter where it moves. Check out everything you need to know about the precious metal in our new guide on gold investing...
Follow us on Twitter @moneymorning and like us on Facebook.
Related Articles: