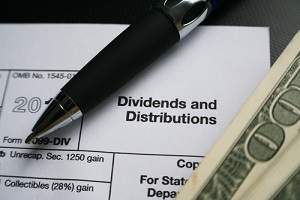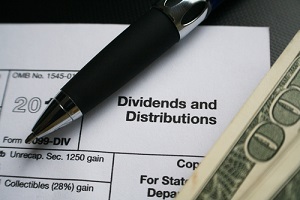 Finding the best dividend stocks to buy is especially important in 2016, thanks to the ultra-low interest rate environment we find ourselves in. That's why we're bringing readers three of the best dividend stocks to buy and hold now (and a chance to hear about our premium high-yield pick – more on that later).
These three picks are some of the best dividend stocks on the market. And investing in dividend-paying stocks is extremely important to growing your wealth…
From 1940 through 2011, dividends and dividend reinvestments accounted for over 90% of the S&P 500's total return during that time, according to Ned Davis Research.
Consider this: $100 invested at the end of 1940 would have been worth approximately $174,000 at the end of 2011. That's assuming that all dividends were reinvested. If dividends were not included, the investment would only be worth $12,000.
Trending Now: This tiny stock could double your money – and also revolutionize a dying industry. Click here to learn more…
The best dividend stocks to buy also hold up better during times of low growth or stock market volatility. Plus, solid dividend payments provide a cushion when stock markets are falling.
And because of the recent actions of the U.S. Federal Reserve, investing in dividend stocks has become more important over the last eight years. That's because the U.S. Federal Reserve has kept interest rates near zero since 2008. As a result, investors are scrambling for high-yield investments and many have taken on added risk at inflated prices.
With U.S. Treasury yields near historical lows and dividend-paying stocks near record highs, dividend stocks have become the go-to asset for yield-hungry investors. But chasing yield alone is never wise.
When looking for the best dividend stocks to buy, you need to target stable companies with a long history of continuous dividend payouts and dividend hikes.
And that's exactly what we did when evaluating these three dividend stocks…
The Best Dividend Stocks to Buy Now
Best Dividend Stocks to Buy No. 1: Procter & Gamble Co. (NYSE: PG) is one the world's largest global consumer goods companies. Founded in 1837, P&G has created some of the globe's most iconic brands like Bounty, Crest, Ivory soap, Pampers, Tide, and Pantene.
But over the years, the company's portfolio of products became bloated. So in 2014, P&G announced it would sell or exit roughly 100 minor brands. The company said at the time that "less will be much more." The objective was growth and a much more reliable generation of cash and profits. P&G maintained it would emerge as a much more nimble and adaptable company.
 Urgent: This Biotech Stock Is Set to Soar 115%
The plan worked. P&G shares are up 23.56% over the last year.
P&G has been growing its dividend for the last 60 years. That makes it a "Dividend Aristocrat." Dividend Aristocrats are stocks from the S&P 500 that have raised their dividend payments for at least 20 straight years.
At $87.97, PG boasts a dividend yield of 3.09%.
Best Dividend Stocks to Buy No. 2: PepsiCo Co. (NYSE: PEP) is a global beverage and snack behemoth.
Pepsi owns numerous food and drink brands, including Ruffles potatoes chips, Quaker oatmeal, Doritos, Cheetos, Aunt Jemima mixes, and Rice-A-Roni side dishes. Beverages include its namesake Pepsi brand, Diet Pepsi, Sierra Mist, Gatorade, Mountain Dew, Tropicana Pure Premium, and Mug brands.
Pepsi's diversified portfolio means it is not as adversely affected by the recent decline in soda sales as its chief rival Coca-Cola Co. (NYSE: KO). In 2016, PEP stock has climbed 7.6% compared to a gain of just 0.8% for KO.
The company is also a member of the elite Dividend Aristocrat club. Pepsi has raised its dividend for the last 43 years without interruption.
Over the last 10 years, Pepsi has returned nearly $60 billion to shareholders from dividends and share buybacks.
At $107.60, a stock split is likely in the near future. PEP stock pays a dividend yield of 2.8%.
Best Dividend Stocks to Buy No. 3: Johnson & Johnson (NYSE: JNJ) is global leader in the healthcare field. It operates through three segments: consumer, pharmaceutical, and medical devices.
JNJ is one of the most stable stocks on the market. Its stock price has had one of the lowest standard deviations of any blue-chip company over the past decade. This makes JNJ's dividend yield of 2.7% ideal for income investors looking to avoid risk.
Plus, JNJ's dividend yield is also about 1.19% higher than the average yield of other companies in the healthcare sector.
Like the other dividend stocks on this list, JNJ is a Dividend Aristocrat, having hiked its dividend for the last 53 straight years.
At $119.45, the Dow component's shares are up 16.31% year to date. In comparison, the blue-chip benchmark is up 5.82% so far in 2016.
Bonus Pick: Keith Fitz-Gerald just updated members of his Money Map Report service on one of his top-performing dividend picks. Money Map Report subscribers, you can access that info here: This Stock's Returned 360% and Just Boosted Its Dividend Again – and You Already Own It. Want to know more about the Money Map Report – and get this dividend pick from Keith – go here.
Follow us on Twitter @moneymorning and like us on Facebook.