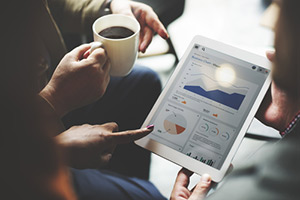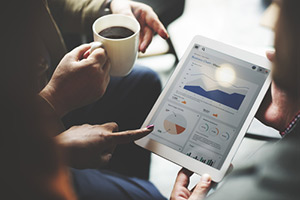 The tech sector has outperformed the broader markets over the last year, with the Dow Jones U.S. Technology Index posting a gain of 15.8% compared to the DJIA's 11% gain.
And we see tech continuing to outperform. That's why one of our best investments for 2016 comes from the tech sector. This investment has more than doubled the returns of the Nasdaq in the last year, and we see that run continuing.
But not all tech plays are created equal. And that's why it's important to be selective. Before we dive into one of the best investments for 2016, here's why the tech sector has been so lucrative this year…
One of the biggest catalysts for the tech sector in 2016 has been strong earnings from leaders in the space like Alphabet Inc. (Nasdaq: GOOGL) and Amazon.com Inc. (Nasdaq: AMZN).
Strong tech earnings reports in Q2 showed Wall Street and investors that the companies were outperforming.
Trending: This small-cap stock could double your money – and save a dying industry at the same time. Click here to learn more…
You see, tech stocks underperformed during the first couple months of the year as investors grew concerned about sustainable growth. During the first six weeks of 2016, the Nasdaq fell into correction territory after dropping 13.4%. That extremely volatile start to the year had investors turning to safe-haven assets.
But to those worried that the bull run in tech is coming to an end, Money Morning Chief Investment Strategist Keith Fitz-Gerald says, "Not on your life."
Fitz-Gerald says most investors think about today's technology stocks like people thought about gold during the mid-1880s Gold Rush. "If only I could find the one company that's going to strike it rich by creating some sort of new high-tech gizmo," the thinking goes.
Fitz-Gerald acknowledges that not all tech stocks will be winners, and that many are speculative at best. But a precious few will make money – and lots of it. And that's why we're targeting tech when looking for the best investments for 2016.
Urgent: This Biotech Stock Could Soar 115% from Here…
Tech companies that will succeed are those that are keeping people connected. Companies like Facebook Inc. (Nasdaq: FB), with 1.7 billion using the social media platform; Google, which performs roughly 5.5 billion searches every day; and Amazon.com Inc. (Nasdaq: AMZN), with more than 181.76 million unique monthly visitors to its website.
And while all of those stocks are good picks, Fitz-Gerald has found one of the best investments for 2016 that has all of these tech stocks in one place.
Here's how investors can play each of these tech giants, as well as other leading names in the space, with one single investment…
Tech Offers One of the Best Investments for 2016
One of the best investments for 2016 is the iShares North American Tech ETF (NYSE Arca: IGM).
IGM is an exchange-traded fund (ETF) that invests at least 90% of its assets in North American technology companies, including the three big-name stocks we mentioned above.
Launched in March 2001, the fund consists of 271 holdings. Its top holdings are the most recognized marquee names in technology.
The fund invests in all types of tech companies, including companies involved with: computer-related devices, communications equipment, Internet services, computer and Internet software, IT consultants, and semiconductors, among others.
Another factor that makes this one of the best investments for 2016 is the safety of investing in an ETF. Because its resources are diversified, it is much less risky than investing in individual tech stocks.
At $120.59, IGM shares are up 8.95% year to date. Over the last 10 years, IGM has climbed 167%. That dwarfs the 61% return of the Dow Jones during the same time.
Up Next: You can profit from the price of gold no matter where it moves. Check out everything you need to know about the precious metal in our new guide on gold investing…
Follow us on Twitter @moneymorning and like us on Facebook.
Related Articles: