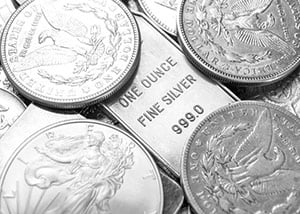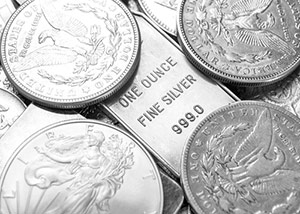 Today, we're bringing investors the three best silver stocks to buy now as both silver prices and silver stocks continue to outgain the broader markets in 2016.
Before we get into the three best silver stocks to buy now, here's why the price of silver is soaring in 2016…
Silver has been one of 2016's best performing assets. The white metal is up 34.9% year to date. Before a recent pullback, silver prices had risen as much as 50% at their 2016 peak.
And silver stocks are boasting much bigger gains…
So far in 2016, the Global X Silver Miners ETF (NYSE Arca: SIL), a fund that tracks gold mining stocks, has soared more than 151%. That's roughly 25 times the return of the Dow Jones Industrial Average during the same time.
While silver stocks and silver prices have pulled back recently, Money Morning Resource Specialist Peter Krauth said that's to be expected after this year's sharp gain. But he also stressed that any pullback is temporary and will be followed by more double-digit gains — surpassing the high of $20.73 hit on July 11.
In fact, Krauth sees the silver price rising to $22 by the end of the year. At $18.83, that's a gain of some 15% from today's silver price.
The biggest catalysts for silver prices, and silver stocks, will continue to include the growing use of negative interest rates, worries of a global recession, low oil prices, disappointing corporate earnings, and the contentious political landscape both here and abroad.
Urgent: Gold prices have climbed nearly 27% in 2016. That means gold stocks are outperforming the market right now. We found one that could climb another 49% in the next year…
With silver prices expected to continue climbing, silver stocks have an opportunity to continue outperforming the broader market.
And these are the three best silver stocks that Krauth recommends right now…
The 3 Best Silver Stocks to Buy Now as Silver Soars
Best Silver Stocks to Buy Now, No. 1: Tahoe Resources (NYSE: TAHO) is a Nevada-based silver miner that operates in the Americas. The company primarily produces silver, but also works with copper, gold, lead, zinc, natural gas, and petroleum. On Aug. 10, TAHO reported Q2 earnings per share of $0.19, $0.05 better than expected. Revenue rose 70.6% year over year to $228.3 million. The company recorded half-year production of 11.4 million ounces of silver and 167,168 ounces of gold. Based on operating results during the first six months of 2016, and expectations for the second half of the year, TAHO expects to achieve the top end of its 2016 guidance for silver production. New quarterly filings reveal influential hedge fund Bridgewater Associates took a new position of approximately 200,000 TAHO shares. At $13.89, TAHO is up 60.32% in 2016.
Best Silver Stocks to Buy Now, No. 2: MAG Silver (NYSEMKT: MAG) is a Canada-headquartered silver mining company that works in the Mexican Silver Belt. It explores for silver, copper, gold, lead, and zinc deposits. Earlier this month Desjardins boosted its MAG price target from C$19.00 to C$22.50. BMO Capital Markets has a C$25.00 target price on MAG and a "Market Perform" rating. Canaccord Genuity began coverage on MAG in June with a "Speculative Buy" rating. National Bank Financial increased their target price on MAG in July from C$19.00 to C$22.00. MAG shares are up a massive 129.89% year to date.
Best Silver Stocks to Buy Now, No. 3: Impact Silver (OTCMKTS: ISVLF) is based in Vancouver and works on silver properties in Mexico and the Dominican Republic. The company also produces lead and zinc. On Aug. 23, the company posted Q2 2016 revenue of $4.4 million, which was up 61% from last year. That was due to higher silver prices and higher production. Mine operating improved by $1.5 million to $1.3 million in Q2 2016 from a loss of $0.2 million in Q2 2015. With a track record of successful exploration, rapid mine development to production, and thousands of old mine workings identified to date as exploration targets, IMPACT still has plenty of upside. At $0.61, shares are up a meteoric 648% year to date. Since this is a cheaper stock, ISVLF is the most speculative play in this silver stocks list.
Up Next: This tiny biotech firm has a monopoly on an incredible resource valued at $58.9 million. And that's just for a thimbleful. This company is preparing on the Nasdaq – and it could happen very soon. Read more…
Follow us on Twitter @moneymorning and like us on Facebook.