The WTI crude oil price today (Tuesday) was slipping in early trading as hopes for cutting the global oil supply cut faded. The WTI crude oil price was lower by $0.37, or 0.83%, at $44.05.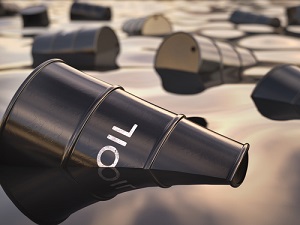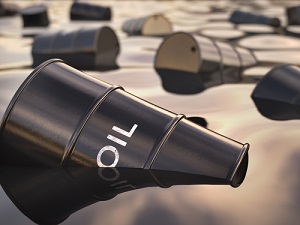 The Brent crude oil price was down $1.09, or 2.25%, at $46.46 in morning trading.
The drop in the WTI crude oil price today followed a major price spike on Monday.
Before we get into our outlook for oil prices and how to invest in the energy sector today, here's everything you need to know about this week's oil price volatility…
Why the WTI Crude Oil Price Is So Volatile Now
Crude oil prices jumped more than 5% Monday as investors hoped Russia and Saudi Arabia would announce either a production freeze or reduction. But the WTI crude oil price slipped today after the world's two largest oil producers only made unclear promises of "cooperation," instead of an actual plan.
Urgent: This micro-cap stock could climb 100% again – and save a failing industry at the same time. Click here to learn more…
Still, the agreement struck at the Group of 20 summit of economic powers in China sent a significant message. Saudi Arabia and Russia both rely heavily on oil revenue and have been greatly impacted by low oil prices and high oil supply.
Russian President Vladimir Putin last week suggested that an oil output freeze would be "a good decision for world energy."
While the two countries stopped short of promising production limits, their agenda has set the tone for the upcoming OPEC meeting later this month in Algeria. Russia is not an OPEC member, but it could send a representative to the Algeria meeting. The OPEC meeting will take place during the last week of the month.
An output cap would put a floor under oil prices. The WTI crude oil price is still down more than 50% since June 2014.
However, critics argue that any freeze would be more of a symbolic gesture. OPEC is still pumping oil at a record rate. So freezing production at today's high levels won't do much to help correct the vastly oversupplied market.
Even as countries around the world grapple with an oil supply glut, they continue to produce oil at a record rate.
Saudi Arabia was pumping 10.5 million barrels a day in July. That was up by 30,000 month  over month and marked a new production record.
Iraq, Iran, and the United Arab Emirates also hiked their output to compensate for reduced production from beleaguered OPEC members Nigeria and Venezuela.
Here in the United States, shale companies are also drilling more and more rigs are coming online.
Attempts in April to freeze production failed. And the chance of a production freeze at this month's informal meeting are slim.
Trending Now: This Red Hot Biotech Stock Is Ready for a Gain of 115%
Money Morning Global Energy Strategist Dr. Kent Moors says oil prices are in a rebalancing mode and will trade in a narrow band before heading higher.
But he's found a great investment to make now based on today's oil market. This pick will help you profit from the WTI crude oil price both in the short term, and the long term…
The Best Way to Play the WTI Crude Oil Price
Moors recommends the SPDR Oil & Gas Exploration & Production Fund (NYSE Arca: XOP).
XOP is an oil exchange-traded fund (ETF) that tracks 58 U.S. oil exploration and production companies.
The fund's top three holdings are Devon Energy Corp. (NYSE: DVN), EOG Resources Inc. (NYSE: EOG), and Exxon Mobil Corp. (NYSE: XOM). Shares of those three oil giants are up 37.34%, 32.72%, and 12.73%, in 2016, respectively.
According to Moors, XOP is a strong investment when oil prices are range-bound like they are right now. That's because XOP profits from the oil-producing sector without being exposed to individual oil stocks or futures contracts.
The fund also avoids small, riskier oil companies.
Small oil companies have much smaller cash flow that major oil companies, which makes them much more susceptible to bankruptcy. Right now, about one third of U.S. oil and gas production and exploration firms have a high risk of bankruptcy in 2016, according to a Deloitte report.
"A rule of thumb when using ETFs in the present range-bound environment is this: It makes sense to stay away from funds that focus on small companies, especially given the acute debt crisis among operators underway in the U.S. market," Moors said on July 15.
At $37.70, XOP is up 24.72% so far this year. In comparison, the broad-based S&P 500 has advanced just 6.78% in the same time.
Up Next: You can profit from the price of gold no matter where it moves. Check out everything you need to know about the precious metal in our new guide on gold investing…
Follow us on Twitter @moneymorning and like us on Facebook.
 Related Articles: