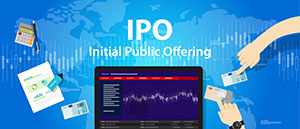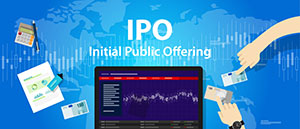 There are five upcoming IPOs this week on our IPO calendar. These five new IPOs are expected to raise $467 million in proceeds, according to Renaissance Capital, a manager of IPO-focused ETFs.
Two of the upcoming IPOs this week are in the tech sector, two companies are in finance, and one company is in the healthcare field. So far in 2016, these three industries have produced the most IPOs. Here's how those three industries rank in terms of new IPOs this year:
2016 Healthcare IPOs: 50
2016 Information Technology IPOs: 20
2016 Financials IPOs: 13
The company with the largest expected IPO offering on our upcoming IPOs calendar this week is The Bank of N.T. Butterfield & Son Ltd. (NYSE: NTB).
NTB is Bermuda's largest bank and was founded in 1858. Butterfield provides personal trust services, asset management, and private banking services at its headquarters in Bermuda and subsidiary offices in the Cayman Islands, United Kingdom, and Guernsey.
Butterfield also provides home equity loans, mortgages, personal loans, savings accounts, and checking accounts.
It has more than $11 billion in assets and had sales of $384 million from June 30, 2015, to June 30, 2016. On the day of the NTB IPO, the company expects to raise $250 million. It will offer 10.6 million shares at a price range of $22 to $25.
Trending: The Spotify IPO Has a Growing $57 Million Problem
And the NTB IPO will closely follow the recent IPO of another bank.
On Aug. 3, First Hawaiian Inc. (Nasdaq: FHB) raised $485 million in its IPO offering. It sold 21.1 million shares at $23 per share, which was at the top of its $21 to $23 range, according to Reuters. Since hitting the market, FHB stock is up more than 8% from its opening price.
Here are the four other companies on our upcoming IPO calendar that investors need to know about now…
Four More Upcoming IPOs in September
First Bank (FB) Financial (NYSE: FBK) is a Nashville-based bank and the third-largest Tennessee-headquartered bank. It's a wholly owned subsidiary of FB Financial Corp., and it has 46 full-service bank branches across Tennessee, North Georgia, and North Alabama. According to FirstBankOnline.com, FirstBank is in the top 5% of all U.S. banks based on assets.
First Banks wants to raise $100 million by offering 5.9 million shares for $16 to $18 each. First Bank has $2.9 billion in total assets and is expected to price during the week of Sept. 12 on our upcoming IPOs calendar.
Everbridge (Nasdaq: EVGB) was established after the tragic events of 9/11. The company provides mass messaging services for government, healthcare, higher education, transportation, and corporate entities to enable rapid delivery of critical communications during a crisis. Since 2002, Everbridge has worked with more than 3,000 corporations and communities. From June 30, 2015, to June 30, 2016, Everbridge has recorded sales of $67 million.
Everbridge is looking to raise $90 million by offering 7.5 million shares at $11 to $13 per share. It is expected to price during the week of Sept. 12 on our upcoming IPOs calendar.
Full Spectrum (Nasdaq: FMAX) is a privately held Delaware corporation that was founded in 2006. It develops and sells products used to create private cellular networks. The company manufactures a completely customer owned, operated, and controlled state-of-the-art wireless radio system called FullMAX. This system provides private, wide-area broadband networks.
From June 30, 2015, to June 30, 2016, Full Spectrum had $1 million in sales. It plans to raise $15 million by offering 1.9 million shares at $7 to $9 per share. It is expected to price the week of Sept. 19, near the end of our upcoming IPOs calendar.
AzurRX Biopharma (Nasdaq: AZRX) develops recombinant proteins for the treatment of gastrointestinal diseases. The company is working on two products: MS1819 and AZX11101. MS1819 is recombinant lipase for the treatment of exocrine pancreatic insufficiency. AZX11101 is a recombinant enzyme for the prevention of hospital-acquired infections. The company is headquartered in New York with its scientific operations based in France.
Because the two products are still in the pipeline, there is no sales revenue to report. It plans to raise $15 million by offering 2.1 million shares for $6 to $8 per share.
Next Up:  The Subprime Auto Loan Market Is About to Collapse – Here's How to Profit
Follow us on Twitter @moneymorning and like us on Facebook.