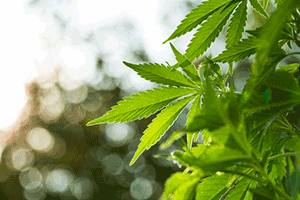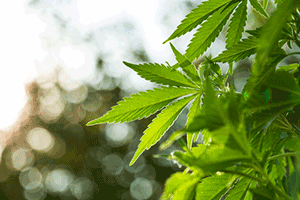 A lot has changed since a decade ago, when few people would have considered investing in marijuana stocks. The pot industry was still too young in 2006. Only eight states had legalized marijuana in some form, and the profit potential for legal marijuana looked bleak. There was also still a strong cultural pushback against marijuana. In 2006, nearly 60% of Americans said that marijuana shouldn't be legalized, according to a Gallup poll.
Now 15 states have legalized marijuana within the past six years alone. Currently, 23 states plus Washington, D.C., permit sales of marijuana for medical purposes. Recreational marijuana is legal in four states. And that cultural push against legalizing marijuana has reversed. Now, 58% of Americans support legalizing marijuana as of 2015.
The marijuana industry has also become one of the fastest-growing industries in the United States. It grew by 24% to $5.7 billion in 2015. And in 2016, it's expected to grow another 26% to $7.1 billion, according to analysts from the ArcView Group.
Must-Read: The Seven Best Reasons to Invest in Marijuana Stocks Now
By 2020, the U.S. pot industry could grow to $35 billion, according to a 2015 report from Bank of America Merrill Lynch.
You can position yourself for this future growth now if you know the best marijuana stocks to buy.
Here are three things we take into account as we compile our best marijuana stocks to buy list…
3 Factors to Consider When Picking the Best Marijuana Stocks to Buy
Finding the Best Marijuana Stocks, Tip No. 1: Identify Credible Companies
There are over 80 pot stocks on the market right now. The vast majority of those are penny stocks, which trade for under $5 per share. Most of these stocks trade on the Pink Sheets or over-the-counter (OTC). That means they aren't regulated as strictly as stocks on other, more popular exchanges, like the NYSE or Nasdaq.
Don't let this scare you, though.
To find credible pot companies, simply look for those with business models that position them for long-term success.
One – but not the only – great example is pot companies within the quality assurance/quality control sector. As more marijuana drugs become FDA-approved, biopharmaceutical companies will need additional access to research and diagnostic tools. They'll have to test for potency, microbes, metals, pesticides, and other specifications, according to the BOA analysts.
By 2020, BOA analysts conservatively estimate the cannabis testing sector alone will grow by $50 million to $100 million.
Other subsectors in the marijuana industry with big growth potential include health and wellness, real estate, and software industries, according to U.S. News & World Report.
Finding the Best Marijuana Stocks, Tip No. 2: Look at Earnings  
Since most marijuana stocks trade OTC, researching these companies can take a little time, but it's worth it. With penny stocks, it's important to be extra thorough.
Once you find a pot stock you like, you can check out its annual or quarterly earnings reports on the U.S. Securities and Exchange Commission's website. Checking a pot company's SEC filings is important to find out whether it's actually making money. The best pot companies will have a strong list of assets, little debt, and a steady stream of revenue.
To show you how this works, let's pick a popular pot stock company, like mCig Inc. (OTCMKTS: MCIG).
By simply typing the company name into the SEC website, we can pull up all the information we need about mCig. Here's a 10-Q form that shows the company's quarterly revenue increasing by 592% from the six months ended Oct. 31, 2014, to the same time period in 2015.


Finding the Best Marijuana Stocks, Tip No. 3: Maintain Perspective
Keep in mind, while there are plenty of great marijuana companies out there, a lot of them are still private. We expect many of these companies to go public as the regulatory environment around marijuana becomes more favorable. It may take more states legalizing marijuana before we see the number of public pot companies growing. But given the current pace of legalization, that doesn't seem too far off.
So if you aren't interested in any of the public pot companies out there now, be patient. Every year, there are new pot companies going public.
There are also ways to play the growth of the marijuana industry with stocks that you didn't think of being tied to pot – and we'll be looking into those in coming weeks.
Finally, investors must be aware that investing in pot stocks requires the right risk tolerance. That means having the patience to put up with volatility at times.
Continue to check back to Money Morning for frequent updates about investing in pot stocks.
Up Next: The Internet of Things revolution will create a $6 trillion market – and these five stocks are the best way to grab a piece of those gains for yourself.
Follow Money Morning on Facebook and Twitter.