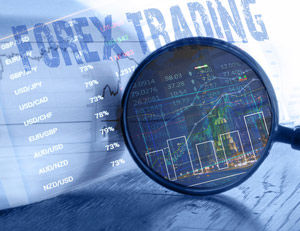 Zachary Storella is an independent investor and trader who started countingpips.com in 2007 as a place for insight, ideas, and information on the global markets and forex trading.
Tell us the story behind CountingPips. When and why did you start your site?
I started countingpips.com in late 2007 as a way to keep myself on top of the markets and all the happenings of the macroeconomic environment. I had been trading for almost a few years by then and really felt I had developed a passion to know what was going on in the markets and for trading the markets. However, losing trades at that particular time stung me psychologically. I really hated losing, and what made it worse was that I was having a hard time figuring out why particular trades lost or what I was doing wrong. I recognized that I really had to figure this out; I had to get an education or get out of the markets.
So then I quickly formed a plan that the way for me to win (or at least I hoped!) was to be really committed to knowing the markets, the macroeconomic data and the general sentiment around what was happening and why. So I started a website and blogged about forex news every day to force myself to stay up with the markets. At the time, I was a freelance website designer so building the site was easy work but blogging anywhere from one to five times a day about the markets was really hard work, and forcing myself to do it eventually provided me with a good basis of what mattered in the markets.
How long have you been interested in forex trading?
I have always been very interested in investing and the markets. However, probably like most people, I knew little to nothing about forex trading or that currencies were actually traded for that matter. I read The Wall Street Journal (WSJ) and The Financial Times consistently for global news and business and occasionally would stumble upon articles about forex. I became intrigued little by little to find out what this was all about.
I distinctly remember an article in the WSJ that focused on Japanese retail traders trading the yen and how volatility and macroeconomics played a large part in it. The article also highlighted how many people traded after they got home from work and that even housewives were trading currencies. It was all really weird to read about and yet so fascinating that I had to find out more and started playing around with a free demo account shortly thereafter.
Don't Miss: The Subprime Auto Loan Market Is About to Collapse - Here's How to Profit
What's the biggest mistake you've made during your time in forex trading? What did you learn from it?
I have made so many mistakes and continue to make plenty of mistakes because the markets are always very uncertain and with unpredictable outcomes. In hindsight, everything looks so easy and obvious but unfortunately in real time, that is not the case. The key for me is to try to recognize mistakes early and limit them.
I would argue my biggest mistake to my improvement as a trader had been not being able to pull the trigger on trades that I had a good feeling about but did not have a strong enough conviction to take part in. I learned a great deal from watching many trades go by and feeling that I had missed a chance for success there. Likely some of those trades would have been losers, but it motivated me to rethink and refine my approach. I reconfigured how I evaluated my ideas and adopted a deeper and more formal approach of writing out a hypothesis with many different facets to evaluate each idea. Now I have more confidence that if I do have a hunch or read something that intrigues me, I can attack that idea with a better and more robust process to determine whether it is worthy of an investment.
From your perspective, what are the most important rules of forex trading?
I would say knowledge, experience, and risk form the basis of the rules of forex trading. Know why you're trading, what time frame, what instrument, what you're willing to risk on the trade and, very importantly, know what will get you out of the trade. Experience is the best teacher in my mind for trading - especially psychologically dealing with wins and losses. Focusing on risk should always be at the forefront of your mind for every trade as even the greatest idea in the world isn't worth much if the market has already beaten you to it (likely eliminating your reward and increasing your risk).
What are the most common errors you see novice forex traders making?
Some of the most glaring errors that new traders make are using too much leverage, trading too much, expecting unrealistic profits, and jumping from strategy to strategy.
What are your favorite tools or resources for forex trading?
Some of my favorite tools to trade the markets are Metatrader 4 with Custom Indicators and Expert Advisors for forex and TradingView charting for forex and all other instruments. My data and statistics research is done in the Python programming language via libraries like pandas, matplotlib, and seaborn.
What have you found are the most reliable sources of information and insight in the world of forex?
There are many, many great resources on global economies, markets, and forex that you can find online. A few that I have read for years include Kathy Lien and Boris Schlossberg of bkassetmanagement.com, Marc Chandler of marctomarket.com, John Hardy of SaxoBank, and Brett Steenbarger from traderfeed.blogspot.com.
I think what's great at the moment is that there are so many great resources out there to help empower the individual investors. Many influential, diverse, and top-notch economic minds have regular blogs (from people like Larry Summers and Ben Bernanke all the way to professional quants), while there are many other quality services like Quandl (which provides huge data sets) and TradingView (charting) that enable investors access to information like never before.
Up Next: How You Can Profit on the Same Trend That Drove U.S. Stocks Up 1,262% in the 80s and 90s
Follow Money Morning on Facebook and Twitter.
Here Are 10 "One-Click" Ways to Earn 10% or Better on Your Money Every Quarter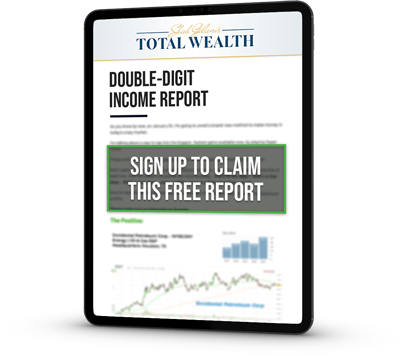 Appreciation is great, but it's possible to get even more out of the shares you own. A lot more: you can easily beat inflation and collect regular income to spare. There are no complicated trades to put on, no high-level options clearances necessary. In fact, you can do this with a couple of mouse clicks – passive income redefined. Click here for the report…