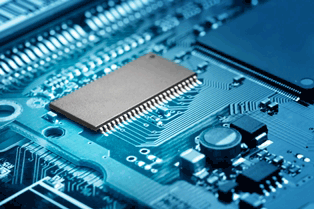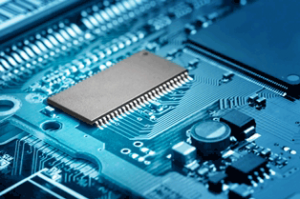 The Internet of Things (IoT) industry is already worth roughly $1 trillion and is set to triple, according to research from McKinsey Global Institute. That's why we are sharing one of the best investments today in the exploding IoT market.
Before we get into one of the best investments today, here's what every investor needs to know about this massive opportunity…
Why the IoT Market Could Triple in Size
The IoT is the network of physical objects that can be connected to the Internet. These devices can also communicate with the Internet and with each other.
A "thing" in the IoT can be an automobile with built-in sensors that alert a driver to problems with the vehicle or on the road. It can also be a person with a heart monitor implant or an animal with a biochip transponder.
Urgent: This little-known stock could bring you 100% profits – and revolutionize a dying industry, too. Click here to learn more…
The IoT is still in its early stages, but it is growing at an incredible rate.
As we mentioned earlier, the IoT consumer market is worth about $1 trillion right now.
But Money Morning Director of Tech & Venture Capital Michael A. Robinson says that when you add in the applications of the healthcare and medical fields, you can add another $2 trillion to the market's size.
The "wearapeutics" and digital healthcare marketplace in 2015 was worth roughly $5.7 billion, according to IoT research company Parks Associates. But in 10 years, the segment is projected to hit $97 billion. That's annual growth of 33% for an entire decade.
That's why Robinson targets this market when looking for the best investments today. And that $3 trillion mark is not the end of the line…
When you include the energy, transportation, and agriculture industries, the global IoT market economy could reach $6.2 trillion by 2025. That's also according to a recent report from the McKinsey Global Institute.
BI Intelligence forecasts that 34 billion devices will be connected to the Internet by 2020. That's up from 10 billion in 2015.
According to BI Intelligence, businesses across all sectors will use IoT solutions to lower operating costs, increase productivity, expand, and develop new products.
Governments focused on increasing productivity, decreasing costs, and improving the quality of life for their citizens will also be heavy IoT adopters.
Consumers will purchase more and more IoT devices as more IoT products are developed. As a result, consumers will invest more and more money in the explosive IoT ecosystem.
Without question, the trend in connectivity and communication is being recognized as a fresh source of growth and revenue for companies across all industries. Yet one industry in particular stands to benefit: the semiconductor industry.
You see, all of those connected devices that communicate information across appropriate networks rely heavily on semiconductors.
And the semiconductor companies that can deliver highly integrated microchips and other innovations will be some of the biggest winners of this market's explosive growth.
Related Content: This Biotech Stock Could Double Your Money…
Semiconductor executives surveyed by McKinsey in 2014 said the IoT will be the most important source of growth for them over the next several years.
That's good news for investors.
Here's one of the best investments today that will benefit from the IoT market's extreme growth…
One of the Best Investments Today in the IoT Field
"The best play on this trend is to buy the infrastructure on top of which the wearable therapeutics market will be built," Robinson says.
And he says one of the best investments today is the iShares S&P NA Technology Semiconductor Index Fund (Nasdaq: SOXX).
SOXX follows U.S. semiconductor stocks in the PHLX Semiconductor Sector Index. That means it provides vast exposure to some of the largest manufacturers of semiconductors in the world. That's key since semiconductors are essential for taking wearapeutics and the wider Internet of Things to their fullest potential.
What makes this exchange-traded fund (ETF) so great is that it really embodies the entire industry. It has a good mix of small chip makers, along with those giant tech companies.
And what makes SOXX one of the best investments today is its 30 semiconductor holdings, including: Intel Corp. (Nasdaq: INTC), Qualcomm Inc. (Nasdaq: QCOM), NVIDIA Corp. (Nasdaq: NVDA), and Texas Instruments Inc. (Nasdaq: TXN).
Texas Instruments is SOXX's largest holding and is the biggest maker of both digital and analog chips. Think of them as chips that convert human activity into digital format.
"In the wearapeutics space, this capability is essential for accomplishing things like monitoring vital signs or even neuromotor signals in the human body and translating that to meaningful (for devices) digital information," Robinson said.
One thing in particular that Robinson loves about TI is that the semiconductor giant continues to invest heavily in R&D.
Another SOXX holding is ON Semiconductor Corp. (Nasdaq: ON). Even though it's a small company, it's still crucial in the semiconductor business.
ON began as a spin-off from tech giant Motorola. As an independent company, it has become a force in the wireless, motor control, power conversion, and automotive spaces.
"These are some of the biggest growth sectors moving forward," Robinson said. "Smart cars and smart manufacturing alone are demanding ever-increasing complexity, and the advent of wearapeutics and other wearable tech is only going to intensify that demand. I'd count on ON to deliver in spades."
At $109.50, SOXX is up 21.88% year to date. Three- and five-year returns are 75.45% and 133.18%, respectively. But Robinson sees more gains ahead as this market continues to grow.
Editor's Note: You can profit from gold prices no matter where they are moving. We have everything you need to know about gold in our new guide on gold investing…
Follow us on Twitter @moneymorning and like us on Facebook.
Related Articles: