No matter how the U.S. presidential election turns out, one thing is clear: We need to protect ourselves from Washington.
After all, once the election is over, we'll be right back to epic gridlock – debt-ceiling battles, filibusters, blocked treaties, presidential vetoes, etc. – and the problems in the market all that can cause.
Unfortunately, just taking steps to protect ourselves isn't enough.
You see, we also need to send a message – to let the "Inside the Beltway" crowd know that we're less than thrilled with their brand of "leadership."
Don't Miss: How You Can Profit on the Same Trend That Drove U.S. Stocks Up 1,262% in the 80s and 90s
Fortunately, there's one move that will fulfill both of these objectives.
It will provide you with some protection against Washington's malfeasance.
And it will tell the Capitol Hill fraternity that their lack of concern about Main Street Americans is no longer acceptable.
I like to refer to this as "Beltway Bandit Insurance."
And if you execute it correctly, this insurance strategy will pay off by fattening your tech portfolio.
Take a look…
A Port in a Storm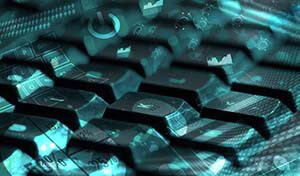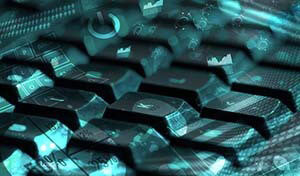 As you folks know, I'm a big believer in technology – and especially in U.S. technology.
Take a look at just about any big breakthrough – from the transistor to the semiconductor to the smartphone – and you'll usually see U.S. firms setting the standard that the rest of the world adheres to.
All that innovation creates wealth… lots of wealth… which is why the tech sector represents such an alluring profit opportunity.
And it's why the road to wealth is paved by tech.
Unfortunately, there's an obstacle – one thing that can derail America's high-tech profit locomotive.
And that obstacle is Washington.
The ineptitude of Congress and the White House is one thing that could cause that U.S. high-tech locomotive to jump the tracks.
I first told you about MercadoLibre Inc. (Nasdaq: MELI) – the so-called "eBay of Latin America" – back in August 2013. At the time, I explained that one motivation behind such an overseas investment like this was to diversify away from the financial goulash being created in Washington.
And since then, we've gone on to make gains of 39% to 44% better than the S&P 500 Index's gains during the same period.
After watching so many domestic tech firms give up gains of 10%, 20%, or even 40% in a mere matter of days following one government meltdown or another, I knew it was time to continue that conversation.
Today we're going to do just that.
And we'll start with MercadoLibre.
Free Market
MercadoLibre pioneered the concept of online auctions for Latin America 17 years ago.
Ranking as the top "e-tailer" in that part of the world, MercadoLibre is uniquely poised to cash in on the massive growth in online spending that Latin America is experiencing. With roughly 151.5 million registered users as of the first quarter, the company accounts for 25% of all of the online spending in Latin America.
MercadoLibre's biggest market – Brazil, which accounts for close to half of its sales – is simply on fire. Market data firm Forrester Research predicts that web-based sales in Brazil alone will hit $25 billion by 2017, which is more than double the $12.2 billion reported for 2012.
The upshot: MercadoLibre has been trouncing the returns of the U.S. market.
Over the past year, the S&P 500 has gained 9.2%.
MercadoLibre has done nearly six times as well – generating a gain of 52%.
The company's stock was recently trading at $181 a share, giving it a market value of $8.06 billion.
Now, let's revisit another overseas tech player that we've talked about before…
Not Phoning It In
The UK-based company in question is a clear leader in playing the Mobile Wave.
At least ARM Holdings Plc. (Nasdaq ADR: ARMH) was that until July, when Japan's SoftBank Group Corp. (OTCMKTS: SFTBF) agreed to pay $32 billion for it.
ARM designs the chips and related devices used in many of the world's leading smartphones. With handhelds outselling PCs by a ratio of 5-to-1, this is a great business for ARM.
Biotechnology: This Biotech Stock Could Double Your Money…
And while folks tended to label this as a smartphone-only play, ARM Holdings was actually a much more diverse electronics firm. The company also designed the devices used in tablet computers, DVD players, and the so-called "smart" meters that are going to play an increasingly crucial role with the emergence of "smart" power grids, smart houses, and even smart cities.
By concentrating on chip design – and eschewing manufacturing – ARM created one differentiating "special sauce" after another.
This allowed it to save the billions it takes to build the "fab" factories required to churn out chips. Instead, ARM licensed out its chip technology to other companies – and collected hefty fees for its innovations.
You won't find a better proof of that concept than ARM's financials. The firm has operating margins of 40% and a return on equity (ROE) of 20%.
ARM's shares are now trading at about $67.77, giving the company a market value of $31.8 billion.
Now, it's too late to buy in to ARM, now that we're past the acquisition by SoftBank.
However, it remains a great example of our "Beltway Bandit Insurance."
Since I first brought it to you in March 2013, you're up 56.4%. That's 46% better than the S&P 500's return over the same stretch.
Besides these two great stocks, there is one more foundational play that is also focused on global tech I want to tell you about today…
Around the Globe
The SPDR S&P International Technology Sector Fund (NYSE Arca: IPK) is an exchange-traded fund (ETF) that offers a broad play on several key sectors. IPK invests in electronic equipment and components, software, information technology services, semiconductors, the Internet, and office electronics.
According to its most recent quarterly statement, the firm held roughly 120 stocks. ARM makes up about 2.7% of its portfolio. Some other prominent stocks include…
Those six stocks right there give us exposure to six different countries. The ETF is heavily weighted toward Japan, Western Europe, and South Korea, which makes sense because of the sheer number of tech firms there.
IPK trades at roughly $35 a share and outperformed the S&P 500 by 89% over the past six months.
But what you really have to like is the fact that it inoculates us against the continued ineptitude of the "Beltway Bandits."
The road to wealth truly is paved by tech – even outside the United States.
This Is the Best "Retirement Stock" of 2016… And the good news is, it's trading for "pennies." But it won't be for long… its revenue is set to surge 4,709%. Learn the details of this $5 stock today while it's still "on sale." Read more…
Follow Money Morning on Facebook and Twitter.
Join the conversation. Click here to jump to comments…
About the Author
Michael A. Robinson is a 36-year Silicon Valley veteran and one of the top tech and biotech financial analysts working today. That's because, as a consultant, senior adviser, and board member for Silicon Valley venture capital firms, Michael enjoys privileged access to pioneering CEOs, scientists, and high-profile players. And he brings this entire world of Silicon Valley "insiders" right to you...
He was one of five people involved in early meetings for the $160 billion "cloud" computing phenomenon.
He was there as Lee Iacocca and Roger Smith, the CEOs of Chrysler and GM, led the robotics revolution that saved the U.S. automotive industry.
As cyber-security was becoming a focus of national security, Michael was with Dave DeWalt, the CEO of McAfee, right before Intel acquired his company for $7.8 billion.
This all means the entire world is constantly seeking Michael's insight.
In addition to being a regular guest and panelist on CNBC and Fox Business, he is also a Pulitzer Prize-nominated writer and reporter. His first book Overdrawn: The Bailout of American Savings warned people about the coming financial collapse - years before the word "bailout" became a household word.
Silicon Valley defense publications vie for his analysis. He's worked for Defense Media Network and Signal Magazine, as well as The New York Times, American Enterprise, and The Wall Street Journal.
And even with decades of experience, Michael believes there has never been a moment in time quite like this.
Right now, medical breakthroughs that once took years to develop are moving at a record speed. And that means we are going to see highly lucrative biotech investment opportunities come in fast and furious.
To help you navigate the historic opportunity in biotech, Michael launched the Bio-Tech Profit Alliance.
His other publications include: Strategic Tech Investor, The Nova-X Report, Bio-Technology Profit Alliance and Nexus-9 Network.