The silver spot price is down 1.6% in afternoon trading today (Friday) as September interest rate hike talks have gathered momentum. Despite today's slip, we still see the silver spot price hitting $22 by the end of 2016.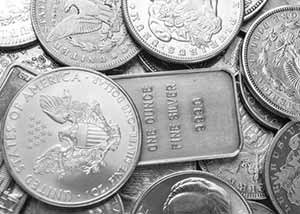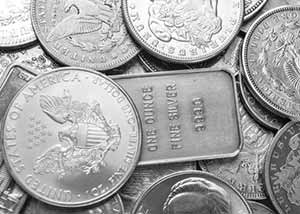 Before we get into what will drive silver prices higher by the end of the year, here is what's weighing on the silver spot price today…
In afternoon trading, silver prices were down $0.32, or 1.6%, at $19.36. The silver spot price dipped after Federal Reserve Bank of Boston President Eric Rosengren said in a speech this morning that a "reasonable case" can be made for raising interest rates.
According to Rosengren, leaving interest rates where they are for much longer increases the risks of making the labor markets too tight. That may force the Fed to raise interest rates too quickly, which could create another recession.
Market odds of an interest rate hike spiked to 27% from 18% after Rosengren's speech, according to the CME Group's FedWatch Tool.
Silver prices had been trending higher all week ahead of Friday's dip. Spot silver prices approached the $20 level Thursday, closing at $19.93. But talks of an interest rate increase Friday pressured silver prices as the week came to a close.
The Fed's low-interest-rate policy has been a key catalyst for silver prices this year. Silver prices fall when interest rates climb because investors head out of safe havens like silver and into yield-bearing investments.
The Wall Street Journal U.S. Dollar Index, which tracks the greenback against a basket of 16 other currencies, rose 0.50% to 86.52 today. The index has been rising since early July.
Silver is priced in dollars, so silver prices drop when the dollar rises. A rising dollar means the metal becomes more expensive for buyers who pay in other currencies.
Money Morning Resource Specialist Peter Krauth has been warning readers that we were in store for a silver price correction. He doesn't predict a drastic drop, but a dip to $18 would make sense.
Urgent: This penny stock could bring triple-digit gains – and save a dying industry at the same time. Click here to learn more…
But any dip we see in silver prices is actually an excellent buying opportunity. That's because Krauth sees the silver price climbing to $22 by the end of the year. Here's why…
Why the Silver Spot Price Will Hit $22 This Year
Silver remains one of the best-performing assets of 2016.
Earlier this year, silver spot prices were up as much as 50%. At $19.41, year-to-date gains currently sit at 39.13%.
Even as the metal slipped recently, investors continued to pile into silver.
Silver exchange-traded funds (ETFs) had 361 tons in inflows in August. That was the biggest total since March, according to metals.com. And silver ETF holdings have climbed every single month since February.
Meanwhile, silver coin sales are on pace to set a record this year. Sales of 2016 American Silver Eagles during the first half of 2016 equaled 26.2 million coins. That was 20.5% higher than the 21.7 million coins delivered through the first half of 2015.
September coin sales started strong, too. Silver coin sales totaled 552,500 during the first week of September, up from 432,500 ounces in the previous week.
Yet despite all that buying, silver prices fell about 9% in August. Now, the silver spot price is poised for its next leg up.
"If you don't own any silver or silver stocks yet, I wouldn't wait to buy," Krauth said earlier this week. "Your best bet would be to buy into this sector gradually in tranches. Though I still think we could see lower prices, no one knows for sure."
Krauth believes that when the buying action rebounds, silver prices can surpass $22 before the end of the year.
Editor's Note: You can profit from gold prices no matter where they are moving. We have everything you need to know about gold in our new guide on gold investing…
Follow us on Twitter @moneymorning and like us on Facebook.
Related Articles: