The cybersecurity field is absolutely booming. In fact, cybersecurity spending was already $75 billion in 2015, and it's estimated that roughly $1 trillion will be spent fighting cybercrime between 2017 and 2021.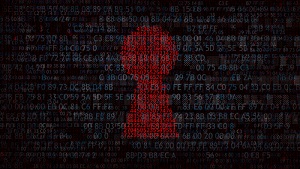 That's why we're sharing one of the best investment options for investors to make in the cybersecurity field today.
Before we get into one of our favorite investment options, here's why we are so bullish on the cybersecurity field right now.
Cybersecurity Offers Some of the Best Investment Options Now
Worldwide cybersecurity spending ballooned from $3.5 billion in 2014 to $75 billion in 2015.
As we stated earlier, more than $1 trillion will be spent between 2017 and 2021, according to a recent report from Cybersecurity Ventures. Cybercrime is expected to cost the world a staggering $6 trillion annually by 2021.
Spending is soaring because of the increasing use of wearable and connected devices. These items that fall into the rising Internet of Things (IoT) category are driving the need for more sophisticated cybersecurity tactics.
Urgent: This little-known stock could bring you 100% profits – and revolutionize a dying industry, too. Click here to learn more…
More than 5.4 billion devices are now connected to the Internet. That number is only expected to grow. By 2020, Morgan Stanley estimates 75 billion devices will be connected to the Internet.
Roughly 200 million people connect to the Internet each year. And as this traffic grows, cybersecurity challenges are growing exponentially.
Without question, the cybersecurity market is in a transition phase and entering a hyper-spend cycle.
Another reason this market is providing the best investment options now is the major increase in government spending…
U.S. President Barack Obama and a legion of governments around the globe have placed cybersecurity near or at the top of their defense tactics.
"This country is embroiled in nothing less than a full-scale global cyberwar right now," Money Morning Director of Tech & Venture Capital Michael A. Robinson said. "There may not be any casualties (yet), but everything is up for grabs and the stakes are very high."
This summer, the NSA's group of internal hackers suffered a cyber breach. An outside group of hackers stole the agency's cutting-edge, next-gen malware. And those types of attacks are becoming much more common.
A number of individual hackers and "hackers for hire" have been responsible for myriad security breaches. And cyberthreats are also coming from countries like China, North Korea, and Russia.
Our national security is increasingly at risk.
Attacks have reached such a frenzied pace that the U.S. Department of Homeland Security (DHS) is prepared to "safeguard" elections, particularly the upcoming and contentious presidential contest. One could question the DHS's ability here, since it too has been the victim of cyberattacks.
Related Content: This Biotech Stock Is Set for Gains Over 100%…
"The way things stand with current security measures, no one in the world is safe," Robinson said.
However, those challenges open up the door to some of the best investment options on the market now.
Here is one of the best investment options to make now. It's a pure play on the cybersecurity market with broad exposure…
The Best Way to Profit from the Cybersecurity Market Today
Robinson recommends the PureFunds ISE Cybersecurity ETF (NYSE Arca: HACK).
 Designed to track the ISE Cybersecurity Index, HACK debuted on Nov. 12, 2014. The exchange-traded fund (ETF) offers an ideal way to take advantage of the "arming" of businesses, governments, and individuals.
HACK invests in companies focused on hardware, software, consulting, and services to defend against cybercrime.
The fund has 35 holdings. Some are new and budding companies, others are established leaders.
Symantec Corp. (Nasdaq: SYMC) is the fund's top holding. One of original cybersecurity stocks on the market, SYMC is a key player in the U.S. government's cybersecurity platforms. The company owns the popular brand Norton, which offers security products that are used widely by individuals. The products are also used as enterprise solutions for both mobile and computer security.
Symantec has the skills and knowledge needed to deal with the enormous task of safeguarding individuals, businesses, and infrastructure from hacks around the world. Shares have climbed 46.28% year to date. That's thanks in large part to investors finally recognizing the profit potential of the cybersecurity market.
In 2016, HACK has posted a modest return of 3.3%. That simply offers a better buying opportunity and entry point for investors eager to get into this burgeoning space.
As the market continues to grow, HACK is one of the best investment options for long-term gains in the space.
Up Next: You can profit from the price of gold no matter where it's trading. Here's everything you need to know about the precious metal in our new guide on gold investing…
Follow us on Twitter @moneymorning and like us on Facebook.
 Related Articles: