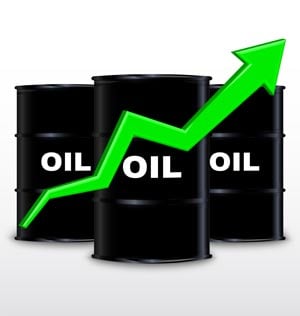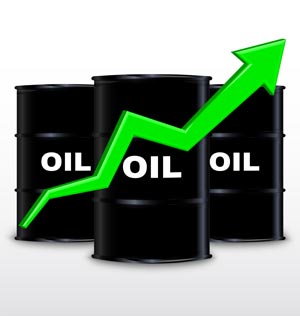 Crude oil prices are still below the $50 mark this week, but we have some good news for investors...
Our bold oil price prediction shows double-digit gains for the price of oil by the end of 2016.
Money Morning Global Energy Strategist Dr. Kent Moors says oil prices will climb significantly by the end of 2016 and into 2017. Moors is a 40-year veteran in the oil markets, and he's advised U.S., Russian, and Iraqi energy agencies.
And Moors has found two reasons why oil prices will climb by the end of 2016...
The Two Reasons Oil Prices Will Climb in 2016
First, Moors believes the global oil supply glut is coming to an end. That will create a better supply and demand balance, which will help oil prices climb higher.
And Moors says Saudi Arabia will play a massive role in this decreasing supply...
Back in 2014, Saudi Arabia convinced OPEC to maintain oil production levels so it could preserve its share of the oil market. Because of that, OPEC members are too afraid to cut production levels to stabilize prices.
When one country cuts its production, another country will just produce more oil to generate more business and create more market share.
"The price doesn't change, but the nation that decides not to pump does lose market share to somebody else," Moors said.
But Saudi Arabia now has an incentive to cut oil production: the Saudi Aramco IPO.
Saudi Aramco, officially known as the Saudi Arabian Oil Co., is a state-owned national petroleum and natural gas provider. According to Forbes, it was the world's largest oil and gas company in 2015.
Can't Miss: "Red Bull" Strategies for a Sleepy Market
The company could be worth anywhere from $2 trillion to $3 trillion, according to The Wall Street Journal.
The IPO is part of Saudi Arabia's plan to wean itself off of oil dependence. The kingdom plans to use the IPO money to invest in new technology and enterprises to create a more diverse income source. For example, Saudi Arabia's Public Investment Fund invested $3.5 billion in Uber in June.
The value of Saudi Aramco stock, though, will depend closely on the price of oil.
If Saudi Arabia continues excessive oil production, oil prices will remain low, meaning Saudi Aramco stock would not be as attractive. That means Saudi Arabia would be unable to wean itself off of oil, and the economy will still heavily be tied to oil production instead of other growing industries.
With an incentive to cease excessive production, oil prices can climb.
And falling supply isn't the only reason our oil price prediction shows gains ahead. Moors has found a technical indicator that shows a discount in oil prices is ending...
The second reason our oil price prediction shows oil prices climbing by the end of 2016 is a signal from the New York Mercantile Exchange, also known as the "NYMEX Strip."
And there's one key indicator happening with the NYMEX right now that shows oil prices are expected to rise: changes to the contango discount.
You see, oil futures are trading at a discount right now because they're in a state of "contango."
Contango is when the spot price of oil (the cost of buying oil right now) is cheaper than the price of futures contracts. This typically happens during periods of low prices and excessive production, like right now.
"Contango simply means that oil for immediate delivery trades at a discount to oil to be delivered in the future," Moors said. "In other words, as you go further along the 12-month strip, oil for delivery on consecutive months gets more expensive."
One example of how big the contango discount can get was during the financial crisis. In 2009, the spread between the WTI spot price and futures prices was over $23 a barrel.
But Moors points out that the discount for immediate delivery is diminishing. Today, crude oil trades at $45.66 per barrel. Oil futures for November 2016 are trading at $38.31. That's an $8 difference compared to the $23 difference back in 2009.
Trending: This Penny Stock Will Double Your Money - and Save a Dying U.S. Industry
Paying more today means oil prices are able to establish a safer floor. When there is less of a discount today than in the future, investors are confident in current oil prices.
That confidence can come from the rebalance of supply and demand. And because of this safer floor of higher oil prices created by stronger confidence, our 2016 oil price prediction shows oil could trade much higher in just a few months...
Our Official 2016 Oil Price Prediction

By the end of 2016, Moors has an oil price prediction in the mid-$50s range. From today's price of $46.20, that's a potential climb of 19%.
By Q1 2017, Moors' oil price prediction has prices climbing even higher. He projects oil will trade for $60 per barrel.
And while Moors' oil price prediction sees prices climbing higher, he's also been focusing on what he calls the energy star of 2016 and 2017: natural gas.
Through his premium research service, Moors offered readers the best energy play for 2017. And since he recommended it in March, it has climbed more than 60%. Find out what it is, right here.
The Bottom Line: Dr. Kent Moors' oil price prediction shows oil prices will climb higher by the end of 2016. One reason for this bullish oil prediction is the diminishing contango discount. That should create a safe floor for oil prices and allow the market to stabilize itself. With the help of Saudi Arabia potentially limiting excessive production, oil prices could reach the mid-$50s by the end of 2016.
Next Up:  The Subprime Auto Loan Market Is About to Collapse - Here's How to Profit
Follow us on Twitter @moneymorning and like us on Facebook.