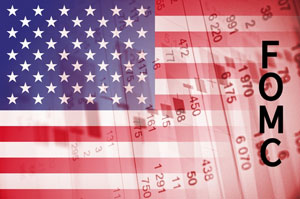 The 2016 September FOMC meeting is on Sept. 20-21, and the key focus will be on raising or keeping interest rates unchanged.
As of today (Monday), CME Group's FedWatch Tool projects only a 15% chance of a Fed rate hike at this week's meeting. Markets believe the earliest the Fed will raise rates is in December, when there's currently a 56.5% probability.
For the September 2016 FOMC meeting, there are several reasons the Fed won't raise interest rates.
But this is the biggest reason why interest rates will remain unchanged after the September FOMC meeting…
September FOMC Meeting: One Reason the Fed Can't Hike Rates
The Fed can't raise rates after the September Federal Reserve meeting because of the 2016 presidential election.
You see, there's already a precedent for the Fed acting cautiously before a major event…
When the Fed met on June 14-15, it decided to keep interest rates unchanged. That was because the Brexit vote (the vote for Britain to leave the European Union) would create economic uncertainty, and the Fed didn't want to add another catalyst to make the markets uneasy.
According to the June FOMC meeting minutes, members agreed that they needed more information on the long-term consequences of Britain leaving the EU.
Surprisingly, the Fed acted wisely, as the Dow Jones Industrial Average fell more than 3% the day after the vote.
Trending: Get the Best Investing Research Today to Grow Your Money
And just like with Brexit, the 2016 election could create massive volatility in the markets depending on who wins…