By now we all know that Wells Fargo & Co. (NYSE: WFC), one of America's premier banking giants, got slapped with $185 million in fines to settle charges of widespread fraud.
Or was it a screw-up? Maybe management, compliance officers, risk monitors, and auditors simply failed to catch thousands of employees who happened to be engaged in a massive and likely criminal enterprise going back five years.
In fact, this was encouraged by pervasive "trickle-down" bankster culture that puts a premium on profit above, well, everything else. Wells Fargo just managed to get caught at it.
The truth of this isn't pretty...
Wells Fargo Won't Be Popular Much Longer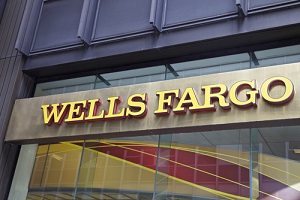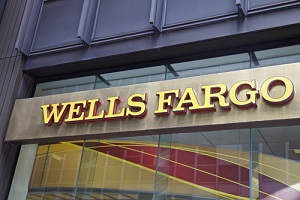 San Francisco, Calif-based Wells Fargo & Co. calls itself "a diversified, community-based financial services company." Magazines Global Finance and The Banker call it 2016's best U.S. bank. Brand Finance calls it the most valuable bank brand on Earth. CEO John Stumpf was even named 2015's "CEO of the Year" by Morningstar.
In other words, the Wells' media accolades are plastered on thick and heavy. It's broadly admired (or at least it was), even by an American public who are sick to death of big banks and who, by now, can largely see through them.
Sign up for SMS so you never miss special events, exclusive offers, and weekly bonus trades.
Despite the warm, fuzzy feeling Wells seems to give Americans, this is a big bank: Its $1.9 trillion in assets are handled by 269,000 "team members" who deal with 70 million customers out of 8,800 locations.
I've got some more big numbers to talk about...
Wells Fargo has long prided itself in its ability to cross-sell its customers different banking and financial services. Customers with multiple accounts and services are considered "sticky" customers who aren't inclined to leave the bank.
The company reports that its customers use an average of 6.15 services, the highest in the industry.
Cross-selling isn't just a way to keep customers, it's a way to make more money - a lot more - out of each customer. In fact, cross-selling really shines out in Wells' financial and proxy statements.
It shines out so much that cross-selling bonuses and commissions account for between 3% and 15% of sales associates' salaries. The practice is so important to Wells that many employees reported being fearful of losing their jobs should they miss sales goals.
A Los Angeles Times investigation, published in a Dec. 21, 2013, article by E. Scott Reckard, titled "Wells Fargo's Pressure-Cooker Sales Culture Comes at a Cost," lays bare aggressive tactics pushing banker sales teams to cross-sell products like checking and savings accounts, overdraft protection, credit cards, mortgages, and wealth-management products to existing customers.
In the article, Reckard writes, "The relentless pressure to sell has battered employee morale and led to ethical breaches, customer complaints, and labor lawsuits."
Employees reported being forced to work after-hours and weekends to make up missed quotas. The Times reports one branch manager was constantly told she'd "end up working for McDonald's" during hourly browbeatings masquerading as "conference calls."
And now we know that 5,300 "team members," bankers, and branch managers who allegedly set up bogus accounts for customers who never authorized them, to rip customers off and pad their own salaries and bonus payments (and perhaps save their jobs or have a weekend off once in a while), all over the past five years, and all in offices across the country.
Five years. Across the country.
This wasn't someone's fly-by-night quick get-over, get-rich scheme.
Join the conversation. Click here to jump to comments…
About the Author
Shah Gilani boasts a financial pedigree unlike any other. He ran his first hedge fund in 1982 from his seat on the floor of the Chicago Board of Options Exchange. When options on the Standard & Poor's 100 began trading on March 11, 1983, Shah worked in "the pit" as a market maker.
The work he did laid the foundation for what would later become the VIX - to this day one of the most widely used indicators worldwide. After leaving Chicago to run the futures and options division of the British banking giant Lloyd's TSB, Shah moved up to Roosevelt & Cross Inc., an old-line New York boutique firm. There he originated and ran a packaged fixed-income trading desk, and established that company's "listed" and OTC trading desks.
Shah founded a second hedge fund in 1999, which he ran until 2003.
Shah's vast network of contacts includes the biggest players on Wall Street and in international finance. These contacts give him the real story - when others only get what the investment banks want them to see.
Today, as editor of Hyperdrive Portfolio, Shah presents his legion of subscribers with massive profit opportunities that result from paradigm shifts in the way we work, play, and live.
Shah is a frequent guest on CNBC, Forbes, and MarketWatch, and you can catch him every week on Fox Business's Varney & Co.