We just discovered a major new 2016 stock market crash warning sign in the markets this week. And this time, the stock market crash warning sign is coming from the Bank of Japan (BOJ).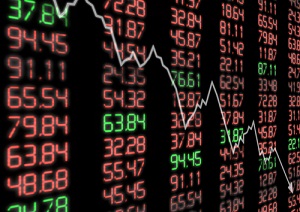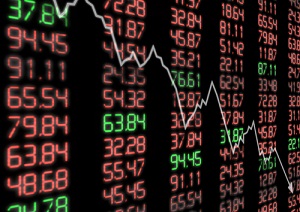 The BOJ appears ready to take its negative-interest-rate policy (NIRP) a step further and venture even deeper into negative territory. The BOJ first shocked markets on Jan. 29 when it adopted negative rates for the first time.
The central bank cut its benchmark interest rate below zero to -0.1% at the time. The move was supposed to jumpstart growth in the world's third-largest economy. Plunging oil prices and a slowdown in Chinese engineering had been weighing on the Japanese economy.
Japan has been trying for years to boost its economy and end a period of prolonged deflation and stagnant growth.
Don't Miss: Are you doing everything you can to grow your retirement "nest egg"? You can start today with our top 5 money-making investment reports – they're absolutely free…
But Japan's NIRP has not generated the kind of results the BOJ was hoping for. Banks are not lending more, companies are not spending more, and citizens are not investing or spending more. Inflation remains well below the BOJ's desired 2% target.
Now the BOJ is mulling moving interest rates even farther into negative territory. The central bank holds a two-day meeting on Sept. 20 and Sept. 21 and might move interest rates again.
But another negative move from the BOJ would be a major 2016 stock market crash warning sign…
The BOJ maintains it has three easing tools in its monetary arsenal. They include purchasing more bonds, buying more risky assets, and diving deeper into negative rates.
The central bank will probably indicate at this week's meeting that trimming rates is the preferred option. That move would directly push down short- to medium-term rates that have the largest impact on corporate borrowing costs.
According to reports, BOJ Governor Haruhiko Koroda and his deputy governors agree on the country's negative-interest-rate stance. They are expected to get support from a majority of other policy board members that will allow the country to delve deeper into negative rate territory.
However, Kuroda did admit that negative-interest-rate policy has downsides earlier this month. And he said the BOJ needs to remain cautious when moving rates even lower. The BOJ governor said negative rates can weigh on the profits of financial institutions, while low long-term yields hurt other businesses by forcing them to put aside more money for pension obligations. Yet Kuroda added he would do whatever is necessary to hit 2% inflation.
Global markets will unquestionably be rattled if Japan cuts interest rates further into negative terrain.
Even discussions of the move sent long-dated bonds tumbling last week. Last week, the 30-year JGB yield rose to a six-month high. The 20-year JGB yield jumped to 0.495%, a level last seen in March.
Those were short-term effects. The long-term impacts of negative interest rates could be disastrous.
Money Morning Global Credit Strategist Michael Lewitt has been warning readers about negative rates for months because of the possibility they could create a stock market crash.
But he has formulated a plan for investors to protect their hard-earned investing capital from a potential stock market crash in 2016…
How to Protect Your Portfolio Now Before a Stock Market Crash