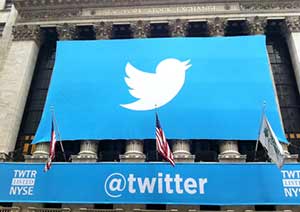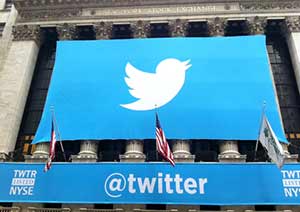 Twitter's stream of Thursday Night Football games successfully launched on Sept. 15, and it's helped the Twitter stock price climb 1.2% in the last week.
CEO Jack Dorsey signed an exclusive 10-game deal to stream Thursday Night Football on Twitter April 5. Twitter shareholders are hoping this deal is a long-term catalyst for the Twitter stock price.
Here's more on the deal and its possible impact on the TWTR stock price.
Can the Twitter Price Climb Thanks to Thursday Night Football?
Back in April, Twitter paid $10 million to stream 10 NFL games on Thursday night. Viewers can stream the games via Twitter's website, mobile app, or apps on other platforms that support Twitter.
When the deal was first announced, it seemed like it would provide Twitter with more revenue and more users.
The first Thursday Night Football game of 2016 between the Buffalo Bills and New York Jets reached 2.3 million users globally, according to the NFL. It had an average watch time of 22 minutes per viewer.
According to Forbes, ad packages for all 10 games range in cost from $1 million to $8 million. If Twitter sells just one ad package at $1 million, it will have paid for the entire deal with the NFL. By selling just one ad package at $8 million per game, Twitter would have made $70 million on top of its initial investment.
Trending: When Is the Facebook Stock Split Date?
In all, there are roughly 15 ad spots Twitter can sell for each game. Advertisers so far include Anheuser Busch Inbev SA (NYSE: BUD), Nestle SA, and Sony.
In terms of short-term revenue, this deal should boost the Twitter stock price in the short term when the company reports Q3 earnings results in October.
But Money Morning Technical Trading Specialist D.R. Barton doesn't think Twitter's strategy makes a whole lot of sense. In fact, there's one major flaw in the plan that will prevent the Twitter stock price from climbing long term...
The One Big Issue with the Twitter Stock Price and NFL Deal