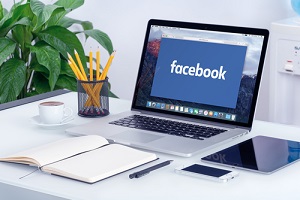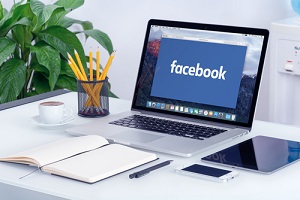 The Facebook stock price today (Friday) slumped 1.81% to $128.28 in morning trading following a report that company officials have been seriously overstating their video statistics.
But don't panic. While this is a problem for the Facebook stock price today, it is only a short-term issue.
Before we get into our Facebook Inc. (Nasdaq: FB) stock price outlook, here are the key details about what sent FB shares lower today.
Why the Facebook Stock Price Today Is Falling
For the last two years, the social media giant exaggerated the average viewing time for advertisement videos on its website.
Since 2014, Facebook said it has only been factoring in video views of three seconds or more. The result was an artificially inflated metric regarding the average time people spent watching ads on its site. The company posted the disclosure two weeks ago on its Advertiser Help Center page.
And it wasn't just a slight miscalculation, either…
The counting method resulted in an overestimated viewing time by between 60% and 80%, according to Publicis Media. In 2015, Publicis was responsible for purchasing some $77 billion in ads on behalf of marketers around the world, according to estimates from research firm Recma.
Facebook said in a statement that the old video-viewing metrics did not impact billing for advertisers and that it has notified partners. Facebook officials also said they'll rename the metric to make it clearer what it measures.
Facebook will rename the metric "Average Watch Time," and it will reflect views of any duration.
While Facebook is in the hot seat today, this issue is not the great fiasco many media outlets are making it out to be…
You see, average video-view time is just one metric Facebook gives advertisers to analyze their videos. The bulk of marketers look at total views or the view completion rate to determine if their videos have garnered mass appeal.
That means many marketers most likely presumed that Facebook users who watched a video for less than three seconds – users they didn't pay to reach – were not included in the average view-time metric anyway.
Facebook has been upping its emphasis on video, particularly live video. In March, Facebook began offering anyone with a phone and Internet connection a quick and simple way to broadcast live video to the 1.7 billion people around the world who use its social media platform daily.
Facebook's video initiative, along with its virtual reality and e-commerce acquisitions, have made the company so much more than a social media site.
And we remain bullish on the Facebook stock price in 2016 and beyond.
Money Morning Director of Tech & Venture Capital Michael A. Robinson has a Facebook stock price target of $250 a share by 2020.
At $128.12, the FB stock price is up 22.42% year to date. Three- and five-year gains are 149.86% and 332.60%, respectively.
Here's our full outlook on why the Facebook stock price will continue to soar…
Follow us on Twitter @moneymorning and like us on Facebook.
Related Articles: