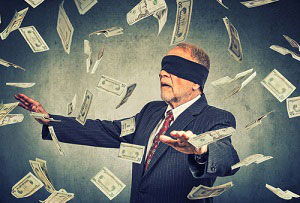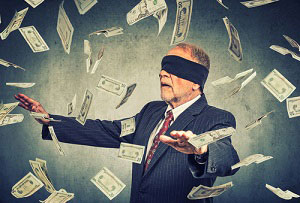 Money Morning Capital Wave Strategist Shah Gilani expects U.S. interest rates will be raised in December, but many investors still don't know how interest rates impact their money.
From bonds to gold, interest rate hikes affect the entire economy. Rate hikes even affect the price of your groceries.
That's why we're showing investors exactly how interest rates work, as well as the widespread impact they have on your money.
Because interest rates can impact a lot more than you think...
Understanding U.S. Interest Rates
Interest rates provide lenders an incentive to lend out money.
Any lender has the risk of a borrower defaulting. So to bear that risk, interest rates provide the borrower a certain level of compensation and protection. The reward from lending money should outweigh the possibilities that borrowers default.
For example, say 100 borrowers take out a 10-year loan of $10,000 with an interest rate of 5%. In 10 years, the lender would have made $500,000 in interest rate payments if every borrower pays back their loan on time.
Trending: Save Yourself Before the Fed's Next Big Failure
The profit potential is so high that even if one borrower never makes any payments on the $10,000 loan, the lender still makes $495,000 from the 99 other borrowers who paid on time in full.
U.S. interest rates also protect lenders against inflation. As the costs of goods and services increase, money lent earlier in time loses its spending power as time passes. The money received from interest rate payments offsets that risk.
So what does this have to do with the Federal Reserve? Here's your answer...
The Fed oversees interest rates to promote a healthy economy. And the process is a balancing act for Fed officials.
You see, if interest rates are too high, people aren't able to borrow money. That means fewer people in the United States will spend money on homes, cars, or starting a business.
But low or near-zero interest rate levels can also have negative consequences.
For instance, low interest rates mean there is less incentive for people to keep their money in banks. That's because they are earning less on their deposited money, so they keep their money elsewhere. And with less money coming into banks, these banks have less money to loan.
Right now, we are in a low-interest-rate environment. The Fed is keeping rates between 0.25% and 0.5%. But that has banks in the United States struggling. JPMorgan & Chase Co. (NYSE: JPM) is up 2% in 2016, Bank of America Corp. (NYSE: BAC) is down 7.3%, and Wells Fargo & Co. (NYSE: WFC) is down nearly 16%. In the same time, the Dow is up more than 5%.
But earning more money from your bank deposits is just one way interest rates impact your money. There are also numerous other ways your money is affected when U.S. interest rates are raised.
Here are the specific areas where U.S. interest rate hikes will affect your money...