This week's Federal Open Market Committee (FOMC) meeting was one of the most closely watched Fed meetings of 2016.
Here's a full rundown of what happened at the Fed meeting this week…
What Happened at the Fed Meeting and Why It Matters
As most people expected, the U.S. central bank left interest rates unchanged at a range between 0.25% and 0.50%.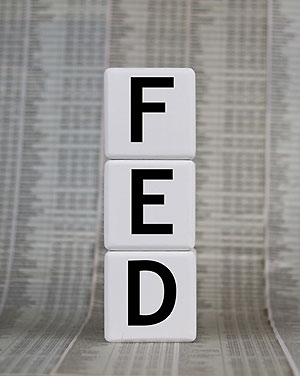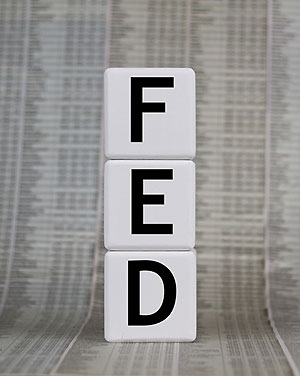 Odds of a rate hike heading into the meeting were just 15%. But in the weeks prior to the September FOMC meeting, hawkish comments from Fed Chair Janet Yellen and other policymakers had some investors thinking a Fed rate hike could actually happen.
But a string of lackluster economic headlines in recent weeks made a strong case for standing pat on rates.
Don't Miss: This is your ticket to bigger and better returns… and it won't cost you a penny. What are you waiting for? Read more… 
Still, Yellen said the decision to keep rates steady at near-zero levels does not reflect a lack of confidence in the economy. Rather, it was "better to err on the side of caution," she said.
At the meeting, policymakers also downgraded their forecasts for inflation and economic growth in 2016. It was the third time this year the Fed trimmed its economic growth outlook. The Fed now expects growth of 1.8% in 2016. That's down from its June 2016 forecast of 2%.
Fed officials said the labor market has continued to strengthen and growth of economic activity has picked up from where it was in the first half of the year. But the unemployment rate hasn't changed much since July. And while household spending has been growing, business fixed income has not.
Plus, inflation has still not hit the Fed's 2% target. The central bank's statement seems to reflect a continued belief it will take time to hit that target.
The biggest things for investors to watch ahead of the November FOMC meeting will be the job market and inflation. That's one of the biggest takeaways for investors asking, "What happened at the Fed meeting?"
But an interest rate hike in November is still highly unlikely. The Fed holds its meeting the week before one of the most contentious presidential elections in recent memory. The overwhelming consensus is that the Fed will not do anything to further rattle jittery investors awaiting the election outcome.
For the rest of 2016, 10 out of 17 Fed members project just one interest rate increase this year.
Yellen said the case for an increase in rates has grown stronger. But she was quick to add that not only was the economy not currently "overheating," but there was actually a "little more room to run."
So while a December rate hike is possible, it is far from guaranteed…
What Happened at the Fed Meeting: More Mixed Signals
Market odds of a rate hike at the Fed's December meeting sit at 48% right now.
Many economists argue the Fed will likely come up with reasons to remain on hold for the rest of the year. There will be a lot of economic data between now and then so it's really impossible to predict.
Plus, the presidential election could have a major impact on markets.
When the central bank hiked rates last December for the first time in seven years, the DJIA fell 10% in the next six weeks. Stock market volatility was cited by the Fed for its decision to hold interest rates steady during the first several months of 2016.
A number of economists and investors say the Fed's resistance to raising rates, coupled with conflicting messages from its top leaders, has worn down public confidence in the central bank.
And policymakers are at odds, too.
Up Next: Turbocharge your investing returns with our top 5 money-making investment reports. Get them now – they're absolutely free. Click here…
Three Fed officials wanted to raise rates. That is the most dissents among the Fed officials this year.
Mixed messages from the Fed have caused a great deal of market volatility. But many believe the central bank cannot back away from its easy-money measures for a long time.
In fact, Fed Governor Lael Brainard last week said markets should get used to the idea of rates remaining low for a while. She said the last seven years are proof that very low interest rates are necessary to maintain modest economic growth and inflation.
But regardless of what happened at the Fed meeting this week, the central bank still has unprecedented control over the markets. And according to Money Morning experts, this can be extremely dangerous for you and your money.
Here's what investors should do to protect themselves from central bank action and inaction…
Protect Your Portfolio from Central Banks Now