For the last few days, energy markets have focused on nothing but next week's International Energy Forum (EIF) in Algiers.
The latest news broke this morning, with reports that Saudi Arabia has offered to cut oil production in return for Iran agreeing to freeze theirs.
Traders, however, seem to be brushing the possibility of a deal aside.
This lack of reaction is partly due to the 5.2% run-up in U.S. oil prices over the last two days. A pullback is to be expected.
But another reason is that traders have finally begun to think about what exactly a deal on oil production would really mean.
Unfortunately, they're getting it all wrong.
And a statement by Russia's Finance Minister isn't helping…
Suddenly, Higher Oil Prices Are Bad News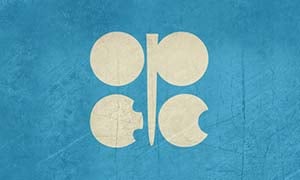 This morning, Russian Finance Minister Anton Siluanov stated the obvious but unspoken truth behind the recent oil deal discussions: an agreement could lead to a short-term rise in oil prices.
And now traders are concerned that a rise in prices would encourage additional production, especially from U.S. shale producers, being added back into the market, which could temper any long-term gains in price.
Trending: What Energy "Experts" Don't Want You to Know About Oil
While that's true, it's important to keep what the real focus of the IEF conversations in Algiers is about. Yes, any deal made between Saudi Arabia (and OPEC along with it) and Russia that boosts oil prices will entice new production. But that is simply the ongoing dynamic of a balance kicking in.
Prices should be set by actual supply and demand. Those, in turn, come from what the market tells us, not from export-dependent governments that use artificial production levels to put their thumbs on one side of the scale or the other.
Here's the current oil market reality…
Oil's Price Floor, Not Ceiling, Is Key
A trading range is emerging that puts crude between $50 and $65 a barrel, although the ceiling here is not likely to appear until the second quarter of 2017. The floor, on the other hand, is going to be showing up much earlier.
And as you've seen me say before, while the ceiling of the price is what gets all the media attention, it's actually the floor that is far more important. That is now showing clear signs of moving up.
For some time now, I've been forecasting an oil price in $50s by the end of this year, rising to the low $60s toward the end of the first quarter of 2017. That now seems to be where most objective analysts are pegging it.
I say "objective" because we still have a penchant for investment houses to run shorts and then attempt to convince everybody else the price will go down. These "Chicken Littles" from "The Sky Is Falling Brokerage Agency," as I like to call them, have a vested interest in low-balling their price projections.
Now, while any spike in oil price does entail the possibility of increased production, there are actually four reasons to doubt that's going to happen here…
Here's Why Higher Oil Prices Won't Flood the Market
Join the conversation. Click here to jump to comments…
About the Author
Dr. Kent Moors is an internationally recognized expert in oil and natural gas policy, risk assessment, and emerging market economic development. He serves as an advisor to many U.S. governors and foreign governments. Kent details his latest global travels in his free Oil & Energy Investor e-letter. He makes specific investment recommendations in his newsletter, the Energy Advantage. For more active investors, he issues shorter-term trades in his Energy Inner Circle.