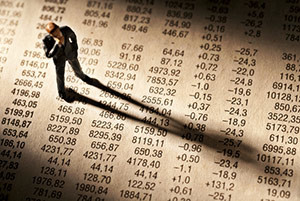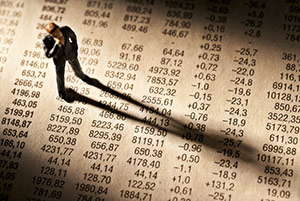 No matter what happens in the stock market, the best stocks to buy right now for long-term gains haven't changed.
While some stocks may be trading at inflated prices, we believe that there are others that are providing good buying opportunities. These stocks to buy will be healthy companies for years to come - even if their share prices slip in a pull back, they're still stronger investments than most of the inflated shares selling today.
What Are the Best Stocks to Buy?
In any market, there are going to be stocks that represent some "must-have" products and services. These are the sorts of well-performing stocks that are going to continue to do well, and those that you should seek out.
For example, will people still need medicine, water, and power under any circumstances? For the most part - yes. Global defense and technology stocks are also top picks if they are backed by strong companies.
What are the best stocks to buy? Here are our latest picks:
Best Stocks to Buy Right Now - Pick No. 5: United Parcel Service Inc. (NYSE: UPS)
Where would we be without UPS? If you think that other companies could step up and take their place, you'd be wrong. This 108-year-old company processes more than 15 million packages each day, delivering to millions of customers in more than 200 countries.
UPS far outperforms its chief rival, FedEx, in the earnings department, and for every $1 the company invests in its long-term growth, 32% is earned back annually. The company also continues to invest in technology upgrades, such as leveraging big data for its operations.
UPS is trading around $109, and company shares are up 13.74% year to date (YTD). Big Brown is a company that continues to reward investors in many ways, with annual dividend growth of 10% since its IPO 17 years ago.
Don't Miss: Grow a Healthy Retirement Savings by Starting with These Tips
Best Stocks to Buy Right Now - Pick No. 4: American Water Works Co. Inc. (NYSE: AWK)
American Water Works is a New Jersey-based public utility company that operates both in the United States and Canada. This century-old company provides vital water and plumbing services to millions of households and businesses, making it a "must-have" service that is virtually unaffected by market trends and economic downturns.
Compared to its competitors, AWK is both a performing stock and a bargain buy. If you look at Aqua America, its largest competitor, the company is trading at seven times sales. AWK, on the other hand, is trading at four times sales. The company has plans to continue improving efficiencies over the next five years, and they have posted consistent growth.
Shares of AWK are trading around $76, up 28.37% YTD. AWK also pays out to investors, with dividends rising $0.20 per share since 2008.
Best Stocks to Buy Right Now - Pick No. 3: Galapagos NV (Nasdaq ADR: GLPG)