What a shock – the Fed didn't raise interest rates last week. Its next chance is in December – we'll see if it chickens out then, too.
You can count on markets to obsess over the possibility of a rate hike for the rest of the year. Anything to keep the free money hose on full blast.
But this obsession with rate hikes means the markets are missing a critical component of the big picture – corporate credit quality. It's really in horrible shape, but eight years of zero interest rates have helped to disguise that fact, and these companies aren't advertising it to shareholders.
Now that the Fed is contemplating raising interest rates, their disguise could be ripped off.
The truth is, "Corporate America" is far more leveraged now than it was on the cusp of the financial crisis.
That isn't even their biggest problem, but it could be a huge opportunity for investors with the intestinal fortitude to follow through on this…
Why We're Not Seeing a Flood of Defaults… Yet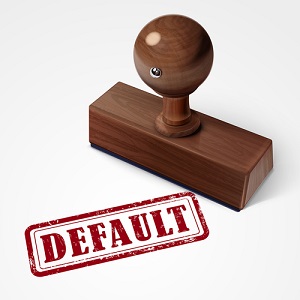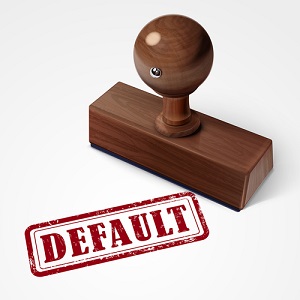 Even if the Fed chickens out and doesn't raise rates, these leveraged "zombie companies" are still in big trouble – maybe even bigger trouble. Because if the Fed doesn't raise rates, it means that it believes the economy is too weak to handle even a tiny 25-basis-point rate increase. And that's downright pathetic.
Right now, there are a number of zombie companies that are still haunting the landscape solely because of low interest rates. These companies carry huge debt loads but the cost of servicing that debt is very low due to the fecklessness of the Federal Reserve.
They are losing tons of money in their businesses but have been able to borrow (or extend their existing borrowings) due to complacent financial markets. Remember – bond and bank loan investors don't want to report defaults to their investors if they don't have to. So they are perfectly content to allow borrowers to "extend and pretend" their loans until some future date when they are forced to face the music.
Thus far in 2016, 122 companies have defaulted around the world. The tally would be much higher if interest rates were anywhere near normalized.
Shorting These Companies Could Be Very Profitable
These companies will join this list if interest rates begin to rise, either because the Fed gets aggressive (which is highly unlikely) or because investors wake up to the fact that their businesses are weak and incapable of repaying these debts.
Join the conversation. Click here to jump to comments…
About the Author
Prominent money manager. Has built  top-ranked credit and hedge funds, managed billions for institutional and high-net-worth clients. 29-year career.