Should investors fear a 2016 stock market crash?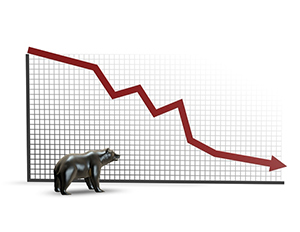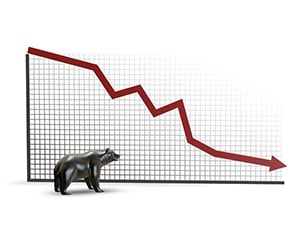 Honestly, investors have reason to be ready for market volatility at any time. But there are a few factors increasing the chances of a stock market crash before 2016 ends.
For starters, a 2016 stock market crash or pullback could be triggered by interest rates and poor economic data.
So where should you put your money to successfully thrive in a 2016 stock market crash? Money Morning provides some answers below.
Stock Market Crash 2016 Factors: Interest Rates
Money Morning believes that low and negative interest rates worldwide could lead to stock market declines.
The September meeting of the Federal Open Market Committee (FOMC) left interest rates unchanged at a historically low 0.25%, where they have stood since December 2015.
Nearly 33% of global government-issued bonds now yield not only low, but also negative, yields. The bonds of Switzerland, Denmark, Norway, and Sweden all return below 0%. The European Central Bank has historically low yields. So does the Bank of England.
One issue with these low to negative yields is that they are being done because economies are sluggish. So far, they are remaining sluggish. The stimulus caused by falling rates is already in the economy, and has been for some time.
Investors faced with low or nonexistent bond yields often turn to the stock market as a result. The net effect is to drive up the broader markets to heights that are unsustainable through fundamentals.
Trending: 3 Ways to Profit from a Market Correction
A change in interest rate direction – a sudden hike – can cause a big pullback in stock markets. Businesses and investors suddenly realize that debt service and borrowing for expansion is going to be harder. The period of stimulus is over. They often respond to the shock of a sudden increase with market sell-offs.
Poor Economic Data a Sign of a 2016 Stock Market Crash
The 2016 stock market crash could also be triggered by ongoing economic weakness.
For the last two years, the gross domestic product (GDP) has dropped significantly – 76% from July 2014 through July 2016.
And wage growth? Very low. It stands at only 1.4%. The numbers tell starkly how much the average wage is not rising. Last July, the U.S. Bureau of Labor Statistics (BLS) recorded that weekly average earnings were $364.29. Over the year, they rose only about $5.00, to $369.56.
If GDP growth and purchasing power are not driving the economy, that means less support for a higher stock market.
A sluggish global economy might also be one of the factors driving a 2016 stock market crash. Worldwide, GDP growth registers at 3.1%. It looks better than the U.S. GDP, but the percentage is dead even with last year's – so on average no growth is recorded. It's the lowest rate since the 2008-2009 financial crisis.
Corporate Earnings to Hurt the Stock Market
Despite recent highs in the broad indexes, corporate earnings, in fact, have been falling for an extended period of time.
During the second quarter, S&P 500 corporate earnings dropped more than 3%, according to FactSet. It was the fifth consecutive quarter of declining earnings – the first time earnings have dropped in such a long streak since the financial crisis.
Filings for commercial bankruptcies climbed over 33% in June. Poor earnings and rising bankruptcies are a recipe for declining stocks in 2016.
How to Profit from a 2016 Stock Market Crash