September OPEC Meeting: The world's top oil ministers began gathering in Algiers today (Monday) as OPEC members and important non-members gather for an informal but crucial energy summit.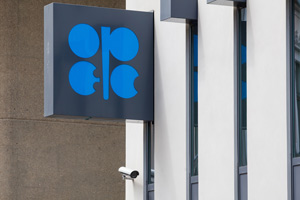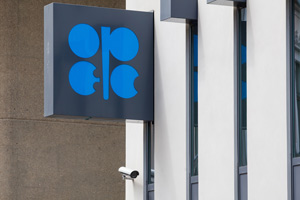 The September OPEC meeting could have a major impact on the oil market. Leaders of oil-rich countries will be discussing a potential production freeze to help boost crude oil prices, which have been in a downward slump since June 2014.
But some analysts are skeptical the 14-OPEC member nations and non-cartel members will reach a deal this week. Here's why…
Will the September OPEC Meeting End with a Deal?
Hopes for a deal at the September OPEC meeting faded Friday after Saudi Arabia said it did not expect a deal to be reached this week. Oil prices fell nearly 5% last week on diminished prospects for an oil production cap.
Analysts are also doubtful because previous attempts at similar production cuts have been unsuccessful.
Don't Miss: This is your ticket to bigger and better returns… and it won't cost you a penny. What are you waiting for? Read more… 
Iran and Saudi Arabia have clashed recently over the level at which they should cap their output.
Russia is also a key member of the meeting, even though it isn't an OPEC member. Russia was the world's largest oil producer in Q1 2016, with 10.5 million barrels per day. Saudi Arabia was second with 10 million barrels. Iran took the No. 7 spot, with 3.5 million barrels per day.
While the negotiations are expected to last several days, there's no guarantee a pact will be made.
Still, some members are hopeful. Iraq's oil minister Jabaar al-Luaibi said upon his arrival for the meeting in Algiers that all options remain on the table. Algeria's oil minister Nourredine Bouterfa said, "We can't come out empty-handed."
Crude oil prices jumped Monday in anticipation of a favorable outcome from the meeting.
Brent crude oil prices jumped 1.5% to $47.18 a barrel. WTI prices were up 1.3% at $45.05 a barrel.
But many oil traders still remain guarded…
Bullish oil bets dropped to a one-month low last week as many investors don't expect a production cut. Hedge funds have raised their short oil wagers to a record, according to data out Friday from the U.S. Commodity Futures Trading Commission.
Volatility in the oil market has reached its highest level in five months.
Oil prices have rebounded from the $30 level they hit in January, but they're still down more than 55% from the highs they hit in June 2014. Over the last several months, oil prices have traded between $40 and $50 a barrel. The range has narrowed ahead of this week's meeting.
While everyone is waiting to see if OPEC will limit production after the September OPEC meeting, Money Morning Global Energy Strategist Dr. Kent Moors says there is a bigger issue investors need to watch for this week.
Here's what Moors says is the most important part of the September OPEC meeting and how high he sees oil prices climbing from here…
Follow us on Twitter @moneymorning and like us on Facebook.
Related Articles: