Starting Oct. 14, 2016, institutional prime money market funds won't be able to price themselves at a constant $1.00 a share.
New SEC rules will require these giant funds to value shares based on actual market prices for underlying assets in their portfolios.
That means their per-share prices will fluctuate on a daily basis.
While that's not exactly good news, it gets worse.
The rules allow funds to charge up to a 2% redemption fee when investors want out.
But the killer is, funds can put up "gates" that prevent investors from selling shares.
Besides problems investors will have with the new rules, unintended consequences affecting companies and municipalities that rely on selling their commercial paper and other short-term debt instruments to these big funds could end up killing the market.
Here's what you need to know and what to do...
Why They're Changing the Rules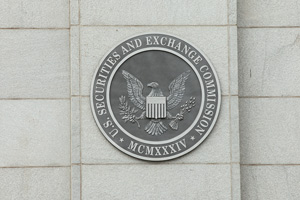 Money market funds used to price their shares at a constant $1.00. It used to be "a dollar in and a dollar out."
If the underlying assets in a money market fund rose above $1.00, funds could pay the excess out as a dividend. If the underlying value of assets fell such that the pro-rata per share price was below $1.00, funds could use amortizing accounting methods to still maintain the fund's constant $1.00 a share price.
More from Shah: Why I Wasn't Surprised by Wells Fargo's Scam
In 2008, the oldest and largest money market fund in the United States, the Reserve Primary Fund, "broke the buck" and priced its shares at $0.97 when Lehman Brothers collapsed and the price of Lehman's commercial paper the Reserve Fund held imploded.
The Reserve Fund breaking the buck panicked investors who immediately withdrew hundreds of billions of dollars from money market funds before they could lower their prices, too.
That run on money market funds brought the financial system to a standstill.
Instantly, there were no buyers for the billions of dollars of commercial paper and other short-term debt instruments corporations and municipalities sold to money market funds on a daily basis to fund their payrolls and other short-term cash needs.
In July 2014, the U.S. Securities and Exchange Commission handed down new rules to make some money market funds more transparent in terms of pricing their underlying assets and to temporarily steady funds during times of extraordinary financial stress.
Making institutional funds float their share price makes it more transparent to impacted investors so that they, and not the fund sponsors or the Federal government, bear the risk of loss.
By allowing these funds to charge up to a 2% redemption fee, under certain circumstances, the SEC hopes to slow redemptions when investors would normally head for the exits.
By allowing funds to put up "gates" to shut down redemptions altogether, the SEC expects to halt debilitating money market runs when the financial system can least afford them.
The Letter of the Law
Here's how the SEC explains the new pricing requirements, the new redemption fees, or "liquidity fees," and gates:
Join the conversation. Click here to jump to comments…
About the Author
Shah Gilani boasts a financial pedigree unlike any other. He ran his first hedge fund in 1982 from his seat on the floor of the Chicago Board of Options Exchange. When options on the Standard & Poor's 100 began trading on March 11, 1983, Shah worked in "the pit" as a market maker.
The work he did laid the foundation for what would later become the VIX - to this day one of the most widely used indicators worldwide. After leaving Chicago to run the futures and options division of the British banking giant Lloyd's TSB, Shah moved up to Roosevelt & Cross Inc., an old-line New York boutique firm. There he originated and ran a packaged fixed-income trading desk, and established that company's "listed" and OTC trading desks.
Shah founded a second hedge fund in 1999, which he ran until 2003.
Shah's vast network of contacts includes the biggest players on Wall Street and in international finance. These contacts give him the real story - when others only get what the investment banks want them to see.
Today, as editor of Hyperdrive Portfolio, Shah presents his legion of subscribers with massive profit opportunities that result from paradigm shifts in the way we work, play, and live.
Shah is a frequent guest on CNBC, Forbes, and MarketWatch, and you can catch him every week on Fox Business's Varney & Co.