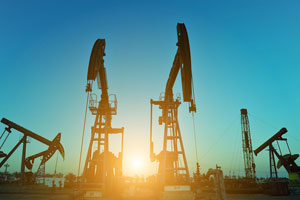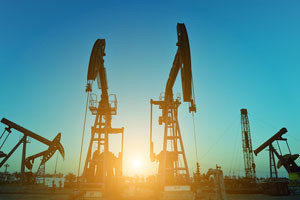 The price of crude oil today (Monday) spiked over $45 a barrel on new hopes that major oil producers might clinch a deal to limit production. The massive oil supply glut is one of the biggest reasons behind the oil price crash that started in 2014.
WTI crude oil futures were higher by 1.3% at $45.05 a barrel this morning. Brent crude oil prices, the global oil benchmark, were up 1.5% to $47.18 a barrel in early trading.
Here's a closer look at why the price of crude oil today is higher…
The Price of Crude Oil Today Higher Ahead of OPEC Meeting
The jump in crude oil prices today followed a 4% decline on Friday. Prices had dropped roughly 5% last week. The end-of-the-week slump came after Saudi Arabia said it didn't expect OPEC and other major producers, like Russia, to reach a deal this week. World oil giants are meeting this week for an energy conference in Algeria. The meeting will conclude on Wednesday.
Don't Miss: This is your ticket to bigger and better returns… and it won't cost you a penny. What are you waiting for? Read more… 
Bullish oil bets fell to a one-month low last week as confidence in the meeting waned. According to Friday's data from the U.S. Commodity Futures Trading Commission, money managers boosted their short oil positions to a record high.
One of the best gauges of how oil prices will move is "implied volatility." Last week, it hit its highest level since April 18. That's when OPEC members failed to reach a production agreement and the price of crude oil slid to just over $40 a barrel.
Despite the bearish outlook for the price of crude oil last week, a number of analysts still believe OPEC is under so much pressure that it must take action soon to support crude oil prices.
While the price of crude oil today is higher than the $30 mark it hit in January, it's still down more than 55% from the highs it hit in June 2014.
Venezuela is expected to push hard for a deal this week. The country is a founding OPEC member and the world's 10th largest oil producer. The crisis-stricken country produced just 2.15 million barrels of crude oil per day in June, according to S&P Global Plats estimates. That was its slowest pace since February 2003.
Venezuela's diminishing oil production underscores the country's dismal financial situation, which has resulted in rolling blackouts that have left oil facilities in the dark. Oil is critical to Venezuela's economy, accounting for 96% of exports.
The world is awash in oil, and demand has not kept pace. Countries around the globe have felt the impact.
Over the last several weeks, crude oil prices have traded in a range of $40 to $50 a barrel, just as Money Morning Global Energy Strategist Dr. Kent Moors predicted.
But Moors sees the price of crude oil climbing through the end of 2016 and into 2017. Here's how high he sees crude oil prices climbing and why we're about to see another oil price rally…
Follow us on Twitter @moneymorning and like us on Facebook.
Related Articles: