Many investors believe that hedge funds are the ultimate be-all, end-all when it comes to making money because they "know better."
What a load of hooey.
Today I want to tell you about an investment that's helping investors just like you beat hedge funds at their own game while racking up profits that most of them would love to have – especially considering how poorly they're performing in recent years.
Starting with a story that's simply too good not to share…
This "Too Good To Be True" Investment Has Turned Every $10,000 into $80,518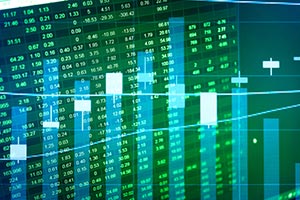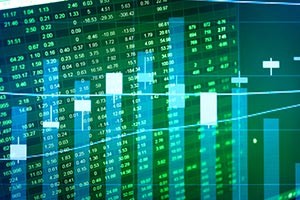 I've got a brilliant young editor working on my team named William "Wills" Dahl, and he hit me up recently on Skype with a grin.
"Wait till you hear this," he said.
Wills was at home in Virginia recently enjoying a family barbeque when he struck up a conversation with the wife of a very well-known hedge fund manager about the "best" investments in today's markets. (She and her husband shall remain nameless for reasons that will become clear in a moment.)
Don't Miss: This is your ticket to bigger and better returns… and it won't cost you a penny. What are you waiting for? Read more… 
Quickly sizing him up as a young investor on the move, she recommended a Dow Jones-based index fund as the best, most reliable way to grow your money over time.
Wills pushed back respectfully by describing a fund that I've recommended in our sister service, the Money Map Report, as a better alternative under current market conditions, noting that it:
…has a much more stable share price
…has beaten the markets 3 to 1 over the past 12 months
…pays an impressive 10% yield; and,
…has done so for the last 22-and-a-half years, allowing any investor to turn every $10,000 invested into $80,518.
Any normal investor would have said, "Tell me more!"
Instead, she patted Wills on the arm, drew herself up, and in a very patronizing voice loudly proclaimed, "My husband manages a fund with $1.5 billion," before continuing, "if something like that existed, it would make a lot of people very happy."
Well, it does exist – and I'd like to share it with you now.
Join the conversation. Click here to jump to comments…
About the Author
Keith is a seasoned market analyst and professional trader with more than 37 years of global experience. He is one of very few experts to correctly see both the dot.bomb crisis and the ongoing financial crisis coming ahead of time - and one of even fewer to help millions of investors around the world successfully navigate them both. Forbes hailed him as a "Market Visionary." He is a regular on FOX Business News and Yahoo! Finance, and his observations have been featured in Bloomberg, The Wall Street Journal, WIRED, and MarketWatch. Keith previously led The Money Map Report, Money Map's flagship newsletter, as Chief Investment Strategist, from 20007 to 2020. Keith holds a BS in management and finance from Skidmore College and an MS in international finance (with a focus on Japanese business science) from Chaminade University. He regularly travels the world in search of investment opportunities others don't yet see or understand.