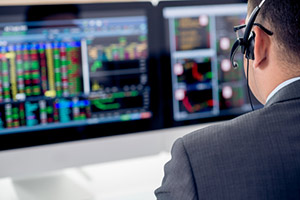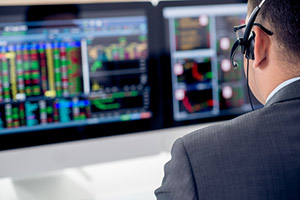 At Money Morning, we've always viewed the mainstream financial world and Wall Street with skeptical eyes. While we're not contrarians for the sake of being against the grain, we realize that analysts and so-called "experts" frequently get things wrong...
For example, remember when Jim Cramer, famed host of CNBC's "Mad Money," urged viewers to get out of Hewlett Packard Inc. (NYSE: HPQ) stock on Nov. 20, 2012, citing bad corporate culture and other issues?
Over the next six months, after bottoming out at $12.44 per share on Nov. 23, HPQ shot up over 100% to $30 per share. (To date, shares are up 20.5% since Cramer's call.) The stock's surge was from investors speculating the company would make a turnaround. Investors that followed Cramer's advice missed out on triple-digit gains.
We put together a list of six more of the worst Wall Street calls within the past decade. The list ranges from terrible calls made right before the 2008 financial crisis to bad recommendations made in just the past few years.
Here's what we've found...
Worst Wall Street Calls No. 6: Goldman Sachs' Conviction Buy Call on LinkedIn
On Feb. 3, 2015, Goldman Sachs Group Inc. (NYSE: GS) analysts decided to add LinkedIn Corp. (NYSE: LNKD), the social media site for professionals and job seekers, to their "conviction buy" list.
According to Goldman, stocks on this list have the most potential on the market. The bar is very high -- Goldman analysts will only put a stock on their conviction buy list if they're absolutely certain their analysis is correct.
Despite that, the LNKD conviction call didn't work out so well for Goldman...
LNKD rose 2.87% to $231.02 per share following Goldman's recommendation of a $280 price target. Nearly a year later, however, LinkedIn stock plummeted almost 50% from January to early February. LinkedIn signaled a depressing outlook for the start of the fiscal year. And the stock hit a bottom of $100 per share on Feb. 9.
On Feb. 22, Goldman announced that it removed LNKD from its conviction buy list, slashing its price target from $280 to $155. That represents a nearly 44% correction.
LNKD is currently trading at $192 per share as of Sept. 28, but is still well below Goldman's original conviction buy price target.
Worst Wall Street Calls No. 5: Marc Faber's Market Crash Prediction After Obama's 2012 Inauguration
On Nov. 8, 2012, the perennially bearish Marc Faber, editor of the "Gloom, Boom & Doom Report," said on Bloomberg Business that the market would plunge at least 50% after President Obama's re-election.
He reasoned that Obama would be bad for business and a "disaster" for the United States.
In the several months after Obama took office, however, the S&P 500 rose over 20%. And today, the index is 56% higher than it was at Obama's 2012 inauguration.
Don't Miss Out: Get the Best Investing Research Today to Grow Your Money
Worst Wall Street Calls No. 4: Meredith Whitney's 2010 Muni Bond "Default" Prediction
Whitney is an American financial analyst who is known for successfully forecasting problems at major banks during the 2008 Financial Crisis.
But she's also known for another, less prescient call...
In late December 2010, Whitney appeared on CBS' "60 Minutes" and predicted that 50 to 100 municipal bond defaults would cause "billions" in losses.
Her statements moved markets, but ultimately proved to be false. The S&P Municipal Bond Index, which tracks the broad performance of munis in the United States, actually increased from 174 on Dec. 30, 2010, to over 200 nearly six months later.
Worst Wall Street Calls No. 3: Paul Krugman's 2002 Federal Reserve Recommendation
In a 2002 New York Times column, Nobel Prize-winning American economist Paul Krugman made an awful recommendation to the Federal Reserve...
At the time the Fed was fighting a recession from the Nasdaq crash in March 2000, also referred to as the dot-com crash.
To fight the recession, the Krugman actually said former Fed Chair Alan Greenspan needed to create a housing bubble to replace the Nasdaq bubble. A bubble to fight a bubble, so to speak.
Whether the Fed took him at his word is up for debate. But the Fed actually did contribute to a real estate bubble by maintaining low interest rates. And the subsequent 2006-2008 housing bubble led to one of the worst recessions since the Great Depression.
Krugman's response in 2009 - after the fact?
"It wasn't a piece of policy advocacy, it was just economic analysis."
Worst Wall Street Calls No. 2: Abby Joseph Cohen's Rally Call During the 2008 Financial Crisis
A lot of analysts on Wall Street got it wrong about the 2008 Financial Crisis. But few were caught more unaware than Cohen, a former Goldman Sachs chief strategist.
Cohen had set a hyper-bullish 1,675 price target for the S&P 500 in 2008.
As we know... the stock market had other plans.
The S&P 500 was at 872.80 by the end of 2008. That was 47% lower than Cohen's initial target.
Continue reading to see the absolute worst analyst call of the past decade -- this man's atrocious prediction had consequences that we're still feeling in 2016...
Worst Wall Street Calls No. 1: Ben Bernanke's Call on the 2007 Subprime Mortgage Market
While he was the chair of the Federal Reserve, Bernanke had said in a speech to the Joint Economic Committee on March 28, 2007, that the problems in the subprime mortgage market were "likely to be contained."
[mmpazkzone name="in-story" network="9794" site="307044" id="137008" type="4"]
He also said that prime borrowers and fixed-rate mortgages continued to perform well, with low rates of delinquency, according to CNBC.
Bernanke's statements couldn't have been more wrong. Delinquency rates, it turned out, were soaring leading up to the 2008 housing market collapse.
And nothing was contained.
Up Next
Money Morning Global Credit Strategist Michael Lewitt has no time for political correctness - and frequently calls out mainstream financial analysts for making terrible market calls.
You see, Lewitt has banked big returns off some of the worst analyst calls on the market.
And now - for the first time ever - he's sharing his strategy with readers.
Check it out, right here...
Follow us on Twitter @moneymorning and like us on Facebook.