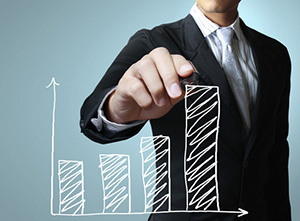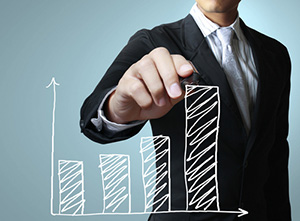 The first week in October is a big one for upcoming IPOs, with seven companies expected to raise a combined $985 million. That's according to Renaissance Capital, a manager of IPO-focused ETFs.
The seven upcoming IPOs are diverse, including a recycling and disposal service, a water purification company, a weight-loss company, and two tech companies, among others.
The largest upcoming IPO for this week is Camping World Holdings (NYSE: CWH).
On June 13, Camping World filed for a 2016 IPO. According to The Wall Street Journal, it's one of the largest nonpublic U.S. companies by revenue. Camping World reported $3.33 billion in revenue in 2015, up 25% from the same time a year ago.
According to WSJ, Camping World has 3.1 million active customers. What makes the company unique from a typical sporting goods retailer is that it also offers services and protection plans along with products.
In its public offering, Camping World is looking to raise $250 million by selling shares of CWH between $21 and $23 each.
Trending: The 7 Worst Wall Street Calls in the Last Decade
Here are the rest of the upcoming IPOs for Oct. 3...
6 Other Upcoming IPOs This Week
The Full Spectrum (Nasdaq: FMAX) IPO was scheduled for Sept. 5, but the company has yet to go public. It is listed to go public this week. The communications company was founded in 2006, and Full Spectrum provides products and solutions for private cellular networks.
The company hopes to raise $15 million by selling shares between $7 and $9.
Continue reading here for the five other upcoming October IPOs this week that need to be on your radar...
[mmpazkzone name="in-story" network="9794" site="307044" id="137008" type="4"]
Advanced Disposal Services (NYSE: ADSW) is a full-service environmental services company that provides waste collection, transfer, disposal, and recycling services to over 221,000 commercial customers. Advance Disposal also has a total of 2.8 million residential customers in 17 U.S. states and the Bahamas. According to Advanced Disposal's website, the company develops and operates cutting-edge, environmentally safe waste disposal facilities.
The company wants to raise $375 million by selling shares between $18 and $21.
AquaVenture Holdings (NYSE: WAAS) is a global leader in water purification solutions and a pioneer in providing "Water-as-a-Service," according to its website. It generates reoccurring revenue by offering advanced water filtration, sanitization, purification, and desalination technologies. AquaVenture is filling a growing need for safe water systems. By 2030, the Water Resources Group projects there will be a 40% global shortfall in available freshwater.
AquaVenture hopes to raise $124 million by selling shares between $18 and $20.
Coupa Software (Nasdaq: COUP) was founded in 2009 by two former Oracle Corp. (NYSE: ORCL) employees, Dave Stephens and Noah Eisner. Coupa provides cloud-based spend management software and is built on Amazon Web Services infrastructure. Its software helps manage invoices, indirect purchases, and expenses in real time. Some of its most notable customers include Subway, The Coca-Cola Co. (NYSE: KO), and Salesforce.com Inc. (Nasdaq: CRM).
Coupa hopes to raise $101 million by selling shares between $14 and $16.
Everspin Technologies (Nasdaq: MRAM) is a private semiconductor company headquartered in Arizona that has a portfolio of over 600 patents and applications for MRAM intellectual property. It is the worldwide leader in designing and manufacturing magnetoresistive RAM (MRAM) and spin-torque MRAM (ST-MRAM), according to its website.
Everspin hopes to raise $45 million by selling shares between $11 and $13 per share.
Obalon Therapeutics (Nasdaq: OBLN) has a product known as the "Obalon Balloon" that helps people jumpstart a weight-loss program. The balloon takes up space in your body, which is supposed to help you eat less. Along with diet and exercise, the balloon is supposed to help those seeking to lose weight. The balloon comes in a swallowable capsule, and it only takes 15 minutes to remove the balloons in an endoscopic procedure.
Obalon hopes to raise $75 million by selling shares between $14 and $16 per share.
Get Our Best Wealth-Building Ideas: Money Morning's top 5 investment reports to grow your money like never before are right here - and they're absolutely free. Read more...
Follow us on Twitter @moneymorning and like us on Facebook.