The crude oil price today (Monday) climbed back over $50 a barrel on renewed hopes about the possible OPEC production cut.
Brent crude oil prices, the global benchmark, rose $0.36 to $50.55 a barrel in early trading. That was the highest level for Brent crude oil prices since August. WTI crude oil prices were higher by $0.39 to $48.63 a barrel.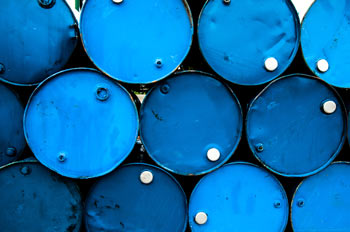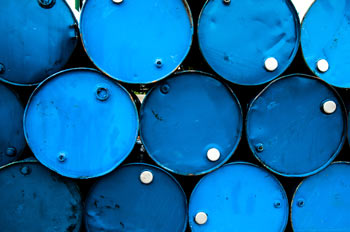 Today's gains follow a rally last week that left the crude oil price with its biggest advance in more than five months.
Oil prices ended last week with a hefty 5.3% gain. Sparking the rally was news of a possible breakthrough among OPEC members regarding a production cut.
Here's what you need to know about the possible production cut, and what it means for the crude oil price today…
Crude Oil Price Today Climbs on OPEC Hopes
OPEC said last week it would trim output to between 32.5 million barrels per day (bpd) and 33 million bpd. Right now, production sits at about 33.5 million bpd.
The production deal was the first among OPEC members since 2008. Details will be finalized during the next OPEC meeting in Vienna on Nov. 30.
But a great deal of skepticism still remains in the marketplace.
Don't Miss: This is your ticket to bigger and better returns… and it won't cost you a penny. What are you waiting for? Read more… 
One concern is that OPEC will fail to come to an agreement when it actually meets. The oil cartel has been unsuccessful in previous discussions on production cuts. The plan also doesn't say how much each country will have to cut. And since the deal won't be completed until late November, there is plenty of time for it to fall through.
Another concern is that the planned production cut – about 70,000 barrels – will only have a minimal impact.
Still, data last week from the U.S. Commodity Futures Trading Commission shows money managers have boosted their net long holdings of U.S. crude futures. Traders have also rushed to cover short bets. Both have helped lift the crude oil price today.
The OPEC talks have put a cushion under oil prices. But you can expect crude oil prices to remain volatile for the next two months…
Brent crude oil prices are up 13.06% year to date, but are still down more than 60% from highs of $120.00 a barrel hit in June 2014.
Oil prices have plunged since 2014 as supply hit record highs and demand slowed. The International Energy Agency said last month that supply will continue to outpace demand well into 2017 as global oil inventories remain high. Plus, the agency says demand in countries like India and China is slowing.
The drop in oil prices has impacted countries around the world, particularly OPEC members.
But according to Money Morning Global Energy Strategist Dr. Kent Moors, the outcome of the recent OPEC meeting in Algiers is going to have a massive impact on the oil market and on the crude oil price today.
Here's his full breakdown of the meeting and its impact on the entire oil market…
Follow us on Twitter @moneymorning and like us on Facebook.
Related Articles: