A few months ago, Verizon announced its plans to buy the once-thriving Internet giant, Yahoo, in a $4.8 billion deal.
But this was well before we found out that Yahoo fell victim to the worst data breach in history, with 500 million email addresses, passwords, birth dates, security questions, and security answers stolen. And there's strong evidence suggesting that Yahoo knew about it long before the Verizon deal was ever made.
Since then, Verizon has gone mute on the status of the deal. Even the CEO of Verizon-owned AOL, Tim Armstrong, has been ducking questions about how the hack could affect this deal.
Now, with all this uncertainty about the future of the deal, investors everywhere are asking whether or not they should buy Verizon Communications Inc. (NYSE: VZ) or sell Yahoo! Inc. (Nasdaq: YHOO).
And the answer is…
Neither.
Here's why.
How This Company Became the Biggest Winner from the Verizon-Yahoo Deal… in Secret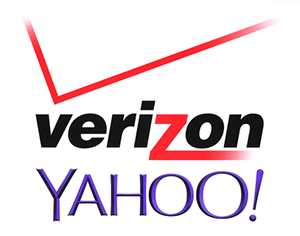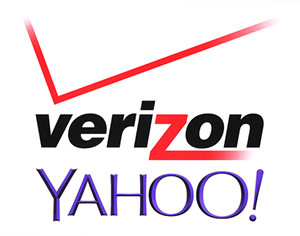 When we first heard about Verizon's multibillion buyout of Yahoo, it seemed like nothing but dollar signs ahead for investors in either stock.
But thanks to a lot of questions surrounding the largest hack in history – and when Yahoo knew about it – this acquisition may not even happen anymore. And if it does, Verizon may not be willing to pay $4.8 billion for it anymore.
First of all, it's no surprise that Yahoo has been losing account holders for quite some time. Over the past few years, it's been losing ad revenue and accounts. I actually had a bit of a chuckle when I heard Yahoo blaming the hack for "several" account closures. Now the public relations team may be using the term "several" as a means to downplay the actual number of accounts that have been closed since the news broke. But even so, they sure aren't saying that the company will be okay.
Don't Miss: Get the Best Investing Research Today to Grow Your Money
So do you look at this as an opportunity to buy VZ or sell YHOO?
Neither…
Instead, I'd focus on the company that's been taking Yahoo's accounts – and revenue – for over a decade. And it stands to take all of Yahoo's angry account holders, too…
Join the conversation. Click here to jump to comments…
About the Author
Tom Gentile, options trading specialist for Money Map Press, is widely known as America's No. 1 Pattern Trader thanks to his nearly 30 years of experience spotting lucrative patterns in options trading. Tom has taught over 300,000 traders his option trading secrets in a variety of settings, including seminars and workshops. He's also a bestselling author of eight books and training courses.