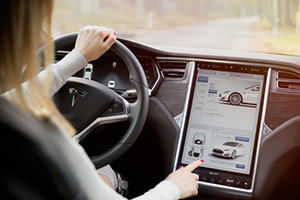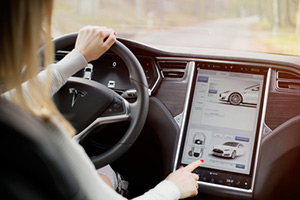 Tesla Motors Inc. (Nasdaq: TSLA) shares are up 5.13% over the last two days after reporting new quarterly records for vehicle production and deliveries in Q3.
And those record numbers have investors asking us, "Should I buy Tesla stock now?"
Before we get into whether or not you should buy Tesla stock now, here are some key details about the blockbuster quarter.
A Closer Look at Tesla's Record-Breaking Quarter
On Sunday, the electric car manufacturer said global deliveries of its vehicles rose 70% year over year in Q3 to 24,500. Deliveries included 15,800 Model S sedans and 8,700 Model X sport-utility vehicles. That was a 37% increase from Q2's production of 18,345.
That was great news for the company, which has dealt with delivery delays due to part shortages. Tesla blamed the shortfall on the "hubris" of trying to install too much technology too soon. In Q1, the company delivered just 2,400 Model X vehicles. Tesla delivered nearly four times that number in the latest quarter.
For the second half of 2016, Tesla expects to deliver 50,000 cars. That would bring this year's delivery total to 79,212. It would also be very close to Tesla's earlier forecasts of 80,000 to 90,000 deliveries.
Don't Miss: This is your ticket to bigger and better returns… and it won't cost you a penny. What are you waiting for? Read more… 
With this week's gain, the Tesla stock price has now climbed 7.1% in the last month.
The delivery total from Q3 also shows that Tesla sales were not hugely impacted by the June 30 disclosure of a fatal crash in Florida. The Tesla driver had been using the Model S's autopilot feature.
Federal regulators have been investigating the accident, which Tesla said was the first-known death involving Autopilot. Tesla quickly issued software updates to the feature, which is deemed a major step toward a self-driving car.
Tesla plans to start production of its mid-range $35,000 Model 3 by the end of 2017. The company has an ambitious goal of rolling 500,000 cars off its assembly line annually by the end of 2018. That is five times today's production level. But if anyone sees that Tesla reaches that goal, it is CEO Elon Musk.
In fact, a big part of the allure of Tesla stock is Musk himself. So when people ask us "should I buy Tesla stock," we point to Musk as part of the answer…
Should I Buy Tesla Stock Now at Today's Highs?