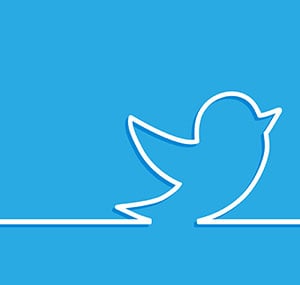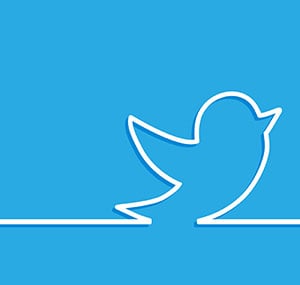 The Twitter stock price is surging today (Wednesday) as talks of a possible acquisition continue to heat up.
Twitter Inc. (NYSE: TWTR) is expected to field bids for a sale of the company this week, according to The Wall Street Journal. A number of suitors are said to be interested in the microblogging site.
Here's who has been named as potential buyers of the social media company and how much TWTR could fetch...
Twitter Stock Price Soars as Buyers Emerge
Salesforce.com Inc. (NYSE: CRM) is leading the pack for a Twitter acquisition. CEO Marc Benioff had previously tried to purchase LinkedIn Corp. (NYSE: LNKD), and he's reportedly working hard to convince investors that Twitter is the next move.
Benioff is interested in Twitter because of the massive amount of data it has, as well as the brand itself. He has called the social media company an "unpolished jewel." He sees a great deal of untapped potential in advertising, e-commerce, and applications he deems important to his cloud-software company's next growth stage.
The Benioff rumors are part of the reason the Twitter stock price is up 5.7% in the last five trading sessions.
Don't Miss: This is your ticket to bigger and better returns... and it won't cost you a penny. What are you waiting for? Read more... 
"Data is the currency in software's new world order," Benioff said in a weekend interview. "I'm looking hard at unique data-rich companies and what I can do to make them more powerful and innovative if combined with Salesforce."
Twitter could bring Salesforce piles of data that would allow it to create recommendations and insights for its corporate customers. A Twitter acquisition would also bolster Benioff's goal of gathering more data for artificial-intelligence-driven analysis.
And recently, Salesforce has been on a buying spree.
It bought e-commerce specialist Demandware Inc. for $2.8 billion in July. That was Salesforce's largest acquisition to date. This week, Salesforce agreed to buy San Francisco startup Krux for about $700 million.
But Benioff faces some stiff competition in the bidding for Twitter. Here are some of the other companies that are rumored to be in on a deal.
And they're all helping to drive the Twitter stock price today higher...
Who Will Buy Twitter?