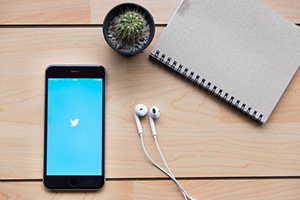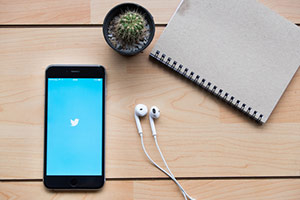 The Twitter Inc. (NYSE: TWTR) stock price is crashing today (Thursday) as the list of potential bidders for the social media company dwindles.
Shortly after the opening bell, the TWTR stock price today was down more than 17% to $20.46.
The TWTR stock price had surged nearly 40% in the last three weeks as rumors spread that some high-profile bidders would be making plays for Twitter.
But the news today is much different...
What Investors Need to Know About Today's TWTR Stock Price Plunge
Companies like Walt Disney Co. (NYSE: DIS), Alphabet Inc. (Nasdaq: GOOGL), Apple Inc. (Nasdaq: AAPL), and Facebook Inc. (Nasdaq: FB) had all been mentioned as potential Twitter buyers. Salesforce.com Inc. (NYSE: CRM) has also been rumored as a suitor.
But a report from Recode last night said Disney, Google, and Apple are unlikely to buy Twitter.
And there are doubts about Salesforce's interest.
Don't Miss: This is your ticket to bigger and better returns... and it won't cost you a penny. What are you waiting for? Read more... 
That may be the biggest reason for the TWTR stock price crash today. You see, Salesforce has been considered the strongest possible partner for Twitter before today.
Twitter shares closed up 5.74% Wednesday after The Wall Street Journal reported that Salesforce CEO Marc Benioff is likely the most aggressively interested buyer. Benioff has called Twitter an "unpolished jewel," and he has been on a buying spree.
Benioff has said that Twitter is an "exciting product," but added that the business has a lot of serious challenges.
"All I can do is one thing, which is wish my good friend Jack Dorsey well," Benioff said on CNBC's "Mad Money." "He is the CEO of that company. It's his job to make that a great company. It is my job to make Salesforce a great company."
Despite the new report, Benioff is still considered a potential Twitter buyer.
Investors have been closely watching for a Twitter acquisition all year. The TWTR stock price has fallen precipitously from a high above $70 per share shortly after its initial public offering in November 2013. The TWTR stock price hit an all-time low of $13.73 in May.
The takeover rumors pushed the Twitter share price back near $25 this month, but it has come crashing down today...
While Twitter takeover chatter has dramatically faded, there is still a good chance the company gets acquired. But the original $20 billion value now looks too high. A new price near $14 billion seems more reasonable.
Susquehanna has a "Neutral" rating on Twitter with a $15 price target. The firm said TWTR stock could fetch between $17 and $26 in a takeout.
We have been bearish on the TWTR stock price since shortly after its IPO. We noted that the only upside in shares would come in the event of a takeover. But we also noted that buying a stock purely on takeover speculation is never a prudent move - and that is the only reason to buy TWTR stock now.
TWTR reports Q3 results on Oct. 25, and analysts are bracing for a disappointing quarter. Earnings per share estimates are for $0.09. That's down from $0.11 three months ago.
Give Your Portfolio a Much-Needed Edge: Chances are, your investing returns aren't where they could be if you had the proper tools. Learn how you can double your money in just days, profit on a trend that's gearing up to generate massive returns, give your portfolio a 325% performance advantage, and more. Click here...
Follow us on Twitter @moneymorning and like us on Facebook.
Related Articles: