Unless you've been short gold, it's been a challenging week if you're a gold investor. And gold prices today are continuing to slide, down 0.11% to $1,254 per ounce.
While Monday was a fairly quiet trading day, Tuesday brought on gold's worst day in nearly three years.
On Tuesday, gold prices dropped $43 in a single day. Most pundits are saying gold prices dropped because the U.S. dollar rallied after Richmond Fed President Lacker made his case for raising rates. The fact that many expect the ECB to scale back its asset purchase program has also been weighing on the price of gold.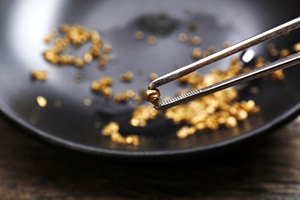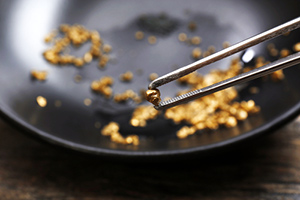 I've been watching the gold market for quite some time, and that doesn't seem like sufficient reason for this kind of a sell-off.
While technical damage has certainly been done to the gold price chart, fundamentals remain strong.
And remember, lower gold prices attract bargain hunters. Asian buyers, especially in India, have pent up demand as their cultural buying season approaches.
Here's a look at why gold prices today are so volatile and what's next for the price of gold for the rest of the year…
Gold Prices Today Fall After Volatile Week
Gold prices ended last week on a weak note. Last Friday, gold started the day stronger near $1,325, but closed lower at $1,316.
Monday was uneventful as gold drifted slightly lower. From its open at $1,317, gold gave up about $6 per ounce by the 5:00 p.m. close, ending NY trading at $1,311.
But Tuesday brought fireworks, when gold prices dropped immediately at the bell. The price of gold dropped from $1,307 to $1,271 by noon. That was a precipitous drop of $36. During that time the U.S. Dollar Index (DXY) was climbing, but in my view it wasn't enough to explain the gold price sell-off.
Some believe the price drop resulted from a coordinated wholesale dumping of roughly 1,000 tonnes in gold futures, timed to coincide with a Chinese holiday. Still, it's likely the Chinese will be all over this opportunity to acquire even more gold at these attractive prices.
On Wednesday, the slide continued. The dollar made steady gains through the day, and that weighed on gold. The precious metal began trading at $1,273 before closing at $1,267.
That trend continued on Thursday. The DXY had gained a full 100 basis points, going from 95.50 early Monday to 96.50 early on Thursday. And you guessed it, that pushed gold farther down. Gold prices ended Thursday at $1,255.
Unfortunately, gold prices today are only continuing lower, trading at $1,254 in afternoon trading.
Here's a look at the DXY over the past three months.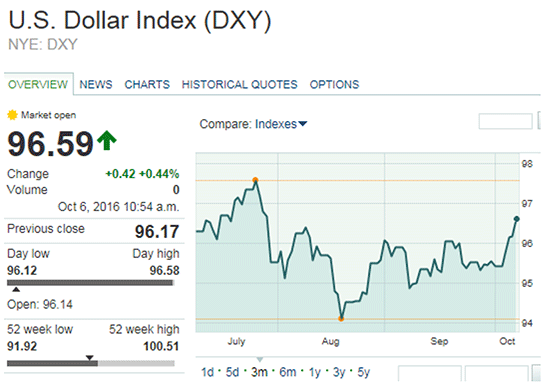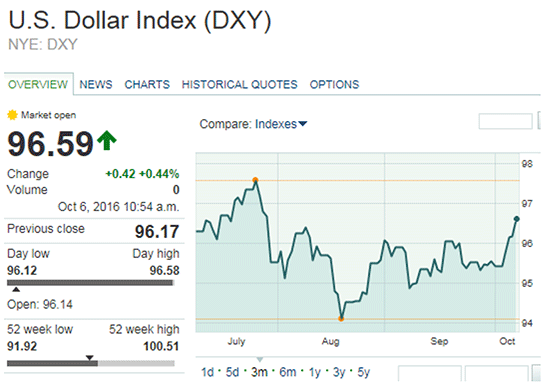 What stands out is the recent push higher, taking the DXY clearly above previous resistance at 96 and even 96.50.
While gold prices today continue to drop after a dismal week, I still remain bullish on the price of gold in 2016. Here's how high I see it climbing from here…
Gold Prices Today Drop, but I Remain Bullish in 2016
Join the conversation. Click here to jump to comments…
About the Author
Peter Krauth is the Resource Specialist for Money Map Press and has contributed some of the most popular and highly regarded investing articles on Money Morning. Peter is headquartered in resource-rich Canada, but he travels around the world to dig up the very best profit opportunity, whether it's in gold, silver, oil, coal, or even potash.