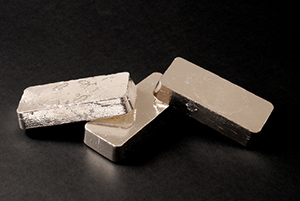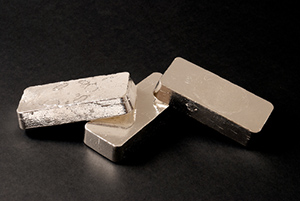 The price of silver per ounce has been extremely volatile today (Friday), and it's now rising following weaker than expected jobs data from the U.S. Labor Department.
Silver prices were down steeply this morning, off as much as 2.5% intraday to a low of $17.18 in early trading. But the price of silver per ounce staged a sharp turnaround just after Wall Street's opening bell. Silver prices were higher by 1.5%, or $0.26, at $17.65 after the bell.
The spike in the price of silver happened after a muted report about U.S. job growth in September.
Non-farm payrolls grew by a seasonally adjusted 156,000 jobs last month. That was the smallest amount since May. The unemployment rate ticked up to 5.0% from 4.9%. The consensus forecast was for 170,000 new jobs and for the unemployment rate to hold steady at 4.9%.
The labor participation rate was also disappointing. It now remains at a 40-year low. The rate, which reflects the number of discouraged workers that have dropped out of the labor market, rose by 0.1% in September to 62.9%.
Revisions for the prior two months did not change much. August's job growth tally was revised upward to 167,000 from the previously reported 151,000. But for July, the original figure was revised downward to 252,000 from 275,000.
The lackluster jobs report gives the U.S. Federal Reserve a reason to maintain its lower for longer interest rate stance. That's bullish for and supportive of silver prices.
Market odds for a November rate hike remain extremely low given the presidential election. Odds of an interest rate hike next month slipped to 10% from the previous day's 14.5%. Chances of an interest rate increase in December sit at a nearly unchanged 59%.
Worries of a Fed rate hike have weighed on silver prices the last two months. Since late August, policymakers' comments on the likelihood of a rate increase have grown increasingly hawkish. As a result, the price of silver per ounce has come under pressure.
Don't Miss: This is your ticket to bigger and better returns… and it won't cost you a penny. What are you waiting for? Read more… 
In fact, silver prices are down 12.7% over the last three months.
Shares in the popular iShares Silver Trust ETF (NYSE Arca: SLV) are down 8.5% over the last five days. The Global X Silver Miners (NYSE Arca: SIL) are off 10.31%.
But we believe this week's dip in silver prices presents a buying opportunity…
Why the Price of Silver per Ounce Will Post Double-Digit Gains