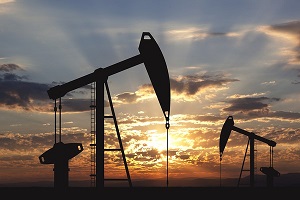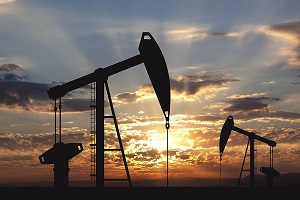 Crude oil prices today (Monday) climbed over $50 a barrel on new hopes that a production cut may be coming in November.
Before we get into our crude oil price outlook, here's what's driving oil prices higher today…
Why Crude Oil Prices Today Are Climbing
Brent crude oil prices rose $1.32, or 2.54%, to $53.22 a barrel in morning trading. That's Brent's highest level in a year. WTI crude oil prices rose $1.46, or 2.91%, to a four-month high of $51.26 per barrel.
Bullish oil comments out of an energy conference in Istanbul were the biggest reason for today's gains.
Russian President Vladimir Putin said an output freeze or even a production cut are the only way to stabilize the energy sector. Putin was referring to the two-year drop in crude oil prices.
"Russia is ready to join the joint measures to cap production and is calling for other oil exporters to join," Putin said Monday.
Meanwhile, Saudi Arabia's energy minister Khalid al-Falih said at the conference he is optimistic that major oil producers could reach an agreement to cut production by November. The energy minister added it wasn't "unthinkable" that crude oil prices in 2016 could rise another 20% to $60 a barrel.
Up Next: Get the Best Investing Research Today to Grow Your Money
Oil ministers from a number of countries are gathering in Turkey this week for the World Energy Congress, an energy industry conference. OPEC energy ministers from Saudi Arabia, Qatar, Venezuela, and Algeria are expected to use the meeting to drill down more details of planned production cuts.
OPEC wants to agree on a production cut by the time it meets in Vienna on Nov. 30. While Russia is not an OPEC member, its cooperation is key. Russia is the biggest oil producer globally, pumping 10.5 million barrels each day in Q1 2016. Saudi Arabia was a close second with 10 million barrels.
OPEC reached a tentative agreement late last month. It was the first such agreement in eight years. The goal is to trim production to a range of 32.50 million barrels per day (bpd) to 33 million bpd. That would be a reduction of about 700,000 bpd from current levels.
But it's still far from certain whether the deal will be finalized…
A major stumbling block is Iran's commitment to boosting its production. Iran's output was limited until this year by international sanctions.
Still, OPEC's willingness to get this far on production cut talks has put a cushion under crude oil prices.
After dropping to a 13-year low earlier this year, crude oil prices sharply recovered. While the price of crude oil is up 18.74% year to date, it remains down more than 50% from highs of $107 hit in June 2014.
U.S. oil prices have traded in a $39 to $52 a barrel range since April. Last week, U.S. oil prices ended with a 3.3% gain to $48.81.
But Money Morning Global Energy Strategist Dr. Kent Moors says the price of oil should rise steadily into 2017. You can get his latest crude oil price prediction here…
Up Next: This is your ticket to more profitable returns… and it's completely free. What are you waiting for? Read more… 
Follow us on Twitter @moneymorning and like us on Facebook.
Related Articles: