Why did Twitter Inc.'s (NYSE: TWTR) stock drop like a hot potato last Thursday?
Millions of people think they know the answer, which is great. However, the far more relevant (and profitable) question is why on earth millions of investors would have bet otherwise?!
#thestockisbetterleftfordead
There are far more profitable alternatives out there and, I might add, that come with far less risk.
Including the two I'm going to mention today.
Hope Is Never a Viable Investing Strategy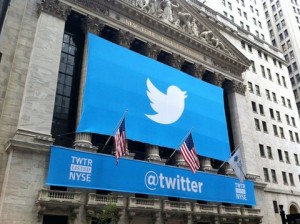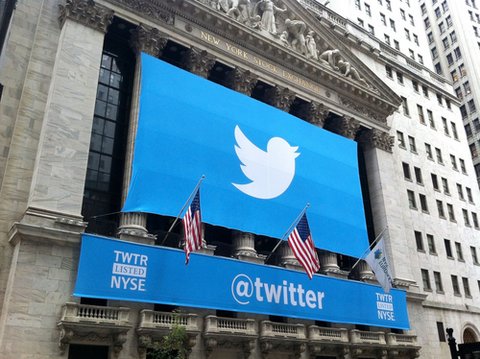 Last August, Twitter stock was up 80% off the $14.40 per share low it set in June, leading millions of investors to think that this was it… Twitter was "back."
No way in hell.
A billboard on the notoriously dangerous Road to Dushanbe would probably be more profitable.
Hope has never been, and will never be, a viable investment strategy.
Not for Apple.
Not for Disney.
Don't Miss: The Ultimate Must-Have Investment
And, as of Thursday morning, apparently not for Google, either.
According to various news sources, every potential suitor we know about has concluded the same thing we did all the way back in June when I explicitly told you not to bet on a "buyout bailout."
More than 1 billion users have tried Twitter and walked away unimpressed.
The company still cannot monetize users, which is outrageous considering that they've been in business since 2006.
Advertisers think the platform is all but worthless so they don't hang around.
High-profile relationships like those with ESPN haven't translated into substantial results.
Twitter remains a stock with no redeeming value whatsoever.
Worse, it's a company that rips bare any assumption about "eyeballs" and "clicks" and the "promise of social media."
Twitter is also a glaring wake-up call for investors – or at least it should be.
Here's why.
Millions of investors have a bad case of FOMO, which stands for the "fear of missing out." So they're throwing money at social media investments like Twitter on the assumption that they have to. In the process, they're creating billions for company founders, for underwriters, for lawyers, and for angel investors. Just not for themselves.
At the same time, they're creating billion-dollar valuations that are complete fantasyland and based on nothing more than the premise that they might be "on to something."
Good luck with that – even truly innovative companies have real products.
At the risk of sounding like a broken record, you cannot and should not invest in a company where the numbers are going the wrong direction – no matter how many passionate users there are, no matter how much potential they seem to have, and no matter how exciting Silicon Valley makes 'em seem.
If you're a trader and you want to speculate, that's fine. There's a role for that as part of a disciplined overall investment strategy. But that's not what we're talking about today.
Join the conversation. Click here to jump to comments…
About the Author
Keith Fitz-Gerald has been the Chief Investment Strategist for the Money Morning team since 2007. He's a seasoned market analyst with decades of experience, and a highly accurate track record. Keith regularly travels the world in search of investment opportunities others don't yet see or understand. In addition to heading The Money Map Report, Keith runs High Velocity Profits, which aims to get in, target gains, and get out clean, and he's also the founding editor of Straight Line Profits, a service devoted to revealing the "dark side" of Wall Street... In his weekly Total Wealth, Keith has broken down his 30-plus years of success into three parts: Trends, Risk Assessment, and Tactics – meaning the exact techniques for making money. Sign up is free at totalwealthresearch.com.