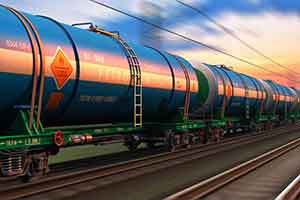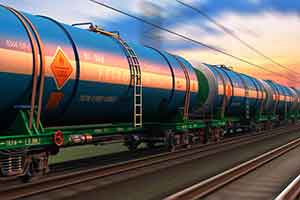 The price of crude oil is falling today (Tuesday), just one day after rising 3.1% to $51.35 a barrel, the highest close since July 2015. And it looks like the price of crude oil will remain extremely volatile all week.
Here's what you need to know about crude oil prices today...
Price of Crude Oil Falling Now
Oil prices today are falling after the monthly report from the International Energy Agency showed global supplies climbed in September.
In morning trading, Brent crude oil prices were off 0.87% at $62.68 a barrel. WTI crude oil prices were down 0.8% at $50.95.
The IEA said global oil supply stood at 97.2 million barrels a day last month. That was up 600,000 barrels per day (bpd) month over month and 200,000 bpd year over year.
The bulk of the increase came from Russia, which saw an increase of 400,000 bpd in September. Russia's output has now hit a post-Soviet high of 11.1 million bpd.
Urgent: What Energy "Experts" Don't Want You to Know About Oil
The IEA report came just one day after Russian President Vladimir Putin spoke at an energy conference in Istanbul. Putin said Russia was prepared to freeze or cut production to help stabilize oil markets. Putin's comments propelled Brent crude oil prices to an intraday high of $53.73 on Monday. That was a 2016 high.
While Russia's president was responsible for the rise in the price of crude oil yesterday, another key Russian official contributed to today's slide.
Igor Sechin, the head of Russian's state-controlled energy giant Rosneft and one of the world's most influential oil executives, said Rosneft will not limit production.
Rosneft accounts for 40% of Russia's crude oil output.
Earlier on Monday, Sechin said Rosneft is aiming to raise its oil production this year above the 4.1 million bpd it produced in 2015.
Sechin also said he doubted other OPEC countries, including Iran, Saudi Arabia, and Venezuela, would cut their output either...
Last week, officials from Libya, Iran, and Nigeria said they are aiming to pump additional volumes that could total 700,000 bpd over August levels.
Trending Now: Get the Best Investing Research Today to Grow Your Money
However, OPEC agreed late last month to attempt to end an oil price slump by collectively cutting up to 700,000 bpd of production. The deal, OPEC's first output cut in nearly eight years, exempted Libya, Iran, and Nigeria from reductions because their oil industries are just recovering from long disruptions.
Sechin's comments highlight how difficult it is for Russia to get its oil companies to cap oil output as part of a potential deal with OPEC. And this will be something to closely monitor ahead of the next OPEC meeting in November.
Russia failed to follow through on prior promises to cut production after the Sept. 11, 2001, terrorist attacks and the 2008 financial crisis. Crude is Russia's main export. Along with natural gas, it accounts for around 40% of federal budget revenue.
While the price of crude oil is expected to remain extremely volatile in the next several weeks, Money Morning Global Energy Strategist Dr. Kent Moors has recently updated his oil price prediction for 2017. Here's where he sees the price of crude oil heading from here...
Follow us on Twitter @moneymorning and like us on Facebook.
Related Articles: