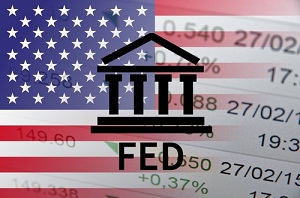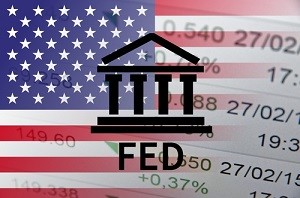 The FOMC meeting minutes were just released, and we've found the most important information that investors need to know now.
The data will be sifted through for days, but here's what we know so far from the FOMC meeting minutes…
Keys to Today's FOMC Meeting Minutes
The September FOMC meeting minutes show that the Fed believes it should raise rates "relatively soon."
It was a close call regarding the decision on an interest rate hike last month. There were reasonable arguments for raising rates in September, but central bank members wanted to wait for more information.
Don't Miss: This is your ticket to bigger profits… and it's totally free. Here's everything you need to know. Read more… 
Overall economic risks were weighted to the downside, providing the Fed with reasons to keep rates low. Some of the biggest reasons remain the uncertainty of foreign economies, concerns about the Brexit, and lacking global economic growth. FOMC members said they will also keep watching inflation closely.
Price inflation came in about as expected last month. The Fed continues to anticipate that headline inflation will rise over the medium term to its 2% objective. However, 12-month core PCE price inflation has remained below 2%.
The markets were also a factor. While volatility was relatively low over much of the period, volatility increased heading into the meeting as market participants' views about monetary policy actions by the Fed and global central banks shifted.
Flat retail sales in August were a concern.
Mixed housing activity was another concern expressed in the FOMC minutes. Starts for new single-family homes declined in July and August, as did starts for multifamily units. Building permits for new single-family homes, which tends to be a good indicator of the underlying trend in construction, was flat in recent months and was essentially flat year over year.
Real state and local government purchases were also flat.
Several Fed members said that having rates low for so long may be encouraging excessive borrowing and increased leverage in the nonfinancial corporate sector.
One Fed member said these low interest rates could encourage pension funds, endowments, and investors with fixed future payout obligations to save more. That would depress economic growth.
Several FOMC members appear worried that by not raising rates, the Fed is ruining its credibility. They say this is especially true given that recent economic data had largely corroborated the Committee's economic outlook.
The Fed last raised rates in December 2015, after holding them near zero for several years after the 2008 financial crisis. But the move sent ripples through markets, with the Dow falling 10% in the following six weeks.
The central bank will see two more employment reports before its December meeting. By then, the Fed could have enough data to be satisfied that a rate increase is warranted.
Market odds of a rate hike in December stood at 64% after the minutes' release, unchanged from yesterday's read.
Urgent: How Negative Interest Rates Will Finally Kill America's Free Market
Follow us on Twitter @moneymorning and like us on Facebook.
Related Articles: