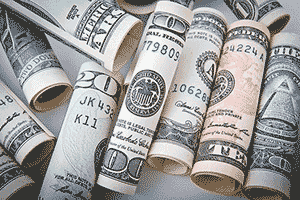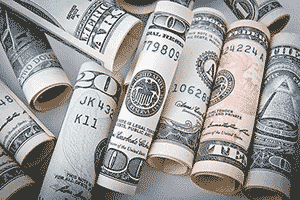 In its recent meeting, the U.S. Federal Open Market Committee (FOMC) decided to hold off on an interest rate hike. But not indefinitely.
That's why investors around the world are wondering when the next Fed meeting on interest rates will take place.
The next Fed meeting on interest rates will take place on Nov. 1 and Nov. 2. The final FOMC meeting in 2016 will happen on Dec. 13 and Dec. 14.
Here's why these meetings are so important…
FOMC Meeting: A Reversal in Direction
Investors are watching closely because the next FOMC meeting could see a hike in rates. The Fed has continually stated its goals of raising rates steadily.
As Money Morning readers know, we have been in a period of historically low interest rates for a long time. In fact, we have been concerned that the period of very low and even negative global interest rates has driven the stock market to levels it would not have reached otherwise.
But that era may be changing. At the September meeting, the Fed said that it had set a 2.9% long-term interest rate goal for 2020.
The current rate is between 0.25% and 0.5%.
So if the Fed achieves its goal, it looks as if interest rates will be on a steady march upward for the next three-and-a-half years.
Trending Now: Get the Best Investing Research Today to Grow Your Money
When will the steady climb begin? A rate hike in December is the best bet. CME Group's FedWatch Tool, which monitors analysts' reviews on fluctuations in monetary policy, forecasts a more than 63% chance of a rate increase in December.
FedWatch indicates that only 11% of participants believe that the rise will begin at the next Fed meeting on interest rates in November.
How much will the Fed raise rates? The Fed will act slowly, likely raising rates just 0.25 basis points.
However, even a small move can have very large effects on market…
The Fed lifted rates just 0.25% last December and the S&P 500 promptly declined 10% over the next six weeks. And, of course, the effect of any rise in rates on consumers is significant. Your savings rates and prospective mortgage interest will rise, and so will your credit card bills.
So what should investors do to prepare for a climbing interest rate environment? Here are several tips.
How to Invest After the Next Fed Meeting on Interest Rates
Treasury bonds and corporate bonds become much more attractive when interest rates are raised.
When interest rates start to rise, short-term Treasuries gain in attractiveness. These bonds (often called Treasury bills) come with maturity dates of four, 13, 26, and 52 weeks. Longer-term bonds, such as the 30-year Treasury, won't respond that much to a rate increase. But the shorter-term ones will.
Related Content: This is the best retirement stock you can buy today…
Short-term Treasury bonds will mute any volatility in your portfolio and offer steady increases in value.
The same goes for short-term corporate bonds. The emphasis here is short term.
If you don't want to buy actual bonds, you can play this by investing in the Vanguard Intermediate-Term Corporate Bonds Index (MUTF: VICSX). VICSX's average duration is 6.4 years. So far in 2016, the fund has given investors returns of approximately 5.5%. Since the Fed's December 2015 rate increase, the fund has climbed 6.5%.
But that's not the only way to invest when the markets are volatile from a Fed rate hike…
Follow the Unstoppable Trends