By the time you read this, Marina and I will be above the Atlantic, on our way to Paris.
When we land, I'll be talking about energy developments with colleagues from the International Energy Agency (IEA). But even before we touch down in the "City of Lights," things in the oil industry have started changing... fast.
You see, at the end of September, Saudi Arabia successfully brokered the framework for the first OPEC oil deal in years.
But now, the Saudis are suddenly making some very strange moves... Moves that look like they're meant to undermine the very deal they just negotiated.
Appearances can be deceiving.
Here's what Saudi Arabia is really doing - and why...
The OPEC Deal Is a Work in Progress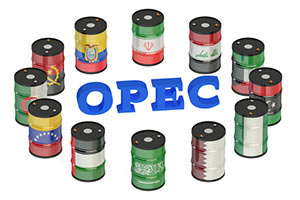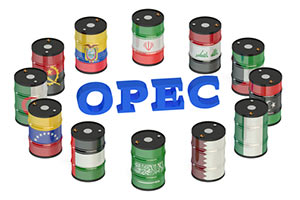 During the Algiers International Energy Forum (IEF) ministerial meetings two weeks ago, OPEC had signaled it was ready to move on a production cap. But the cap itself wasn't announced at the time.
Don't Miss: This Resource Is Energy's Real Star - and Its Most Profitable Play in 2016 and Beyond
Instead, the oil cartel indicated that the details would be agreed on by the next regular OPEC meeting on Nov. 30 at its Secretariat in Vienna.
In other words, as I've discussed here before, this "Algiers breakthrough" was little more than a placeholder with details to be filled in later.
Now, while the Algiers meetings were still taking place, I predicted that OPEC would have to hold a special meeting with non-cartel producers (especially Russia) before the Vienna meeting at the end of November. Subsequently, the World Energy Congress meeting currently underway in Istanbul becomes that occasion.
When we land in Paris, I'll be comparing notes with colleagues at the IEA. But our main subject of conversation has already been set for us by Saudi Arabia's latest surprise move...
Saudi Arabia Has Already Undermined One Oil Deal This Year
For those hoping for an oil production cap deal, Saudi Arabia has been sending out some disturbing signals.
To make things even worse, others are beginning to respond in kind.
But to see why Saudi Arabia's recent actions are so concerning, we first need to cover some background on how an oil deal is supposed to work.
You see, for a cap to take effect, the countries controlling the bulk of global production need to agree on a monthly oil extraction level. Now, some overproduction will take place. This is especially likely among nations that are on the edge of financial meltdown, and so are desperate for revenue. So any oil cap deal has to cope with some inevitable "cheating" on the margins.
Of course, there's no way to enforce an oil agreement from the outside. The market itself will constrain a flood of additional production, by lowering prices in response. Instead, self-policing is the only way for the deal to survive.
And that will only happen if the prospect of stabilizing and then rising prices is appealing enough.
OPEC's target production level is thought to be 32.5 million to 33 million barrels a day, roughly the cartel's actual production levels from January.
That, in turn, was supposed to be the cap agreed to at the Doha extraordinary meeting in April. Supposed to, that is, until Saudi Arabia scuttled any chance of that happening at the eleventh hour...
Join the conversation. Click here to jump to comments…
About the Author
Dr. Kent Moors is an internationally recognized expert in oil and natural gas policy, risk assessment, and emerging market economic development. He serves as an advisor to many U.S. governors and foreign governments. Kent details his latest global travels in his free Oil & Energy Investor e-letter. He makes specific investment recommendations in his newsletter, the Energy Advantage. For more active investors, he issues shorter-term trades in his Energy Inner Circle.