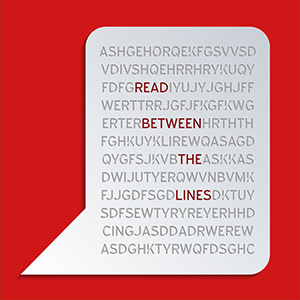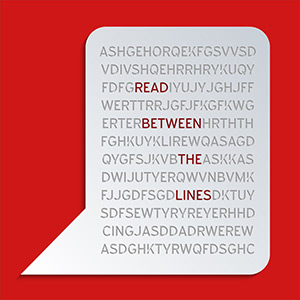 The ad industry spends $111 billion a year convincing the public to buy whatever it's selling.
On occasion, the ad agencies go a few steps too far to promote their products and wind up spewing blatant falsehoods.
Such outright advertising lies often lead to expensive court battles, share-price drops, and, sometimes, a company's total collapse.
From bogus cancer cures to weight-loss gimmicks, here are six of the biggest lies ever told by corporations to swindle U.S. consumers. Each one worked -- for a while...
6 of the Biggest Advertising Lies Ever Told
Big Advertising Lie No. 1: Airborne
Airborne - the herbal supplement marketed as "the one designed by a school teacher" -- got failing grades when news broke in 2008 that no scientific studies backed its claims that its product could kill flu and cold germs.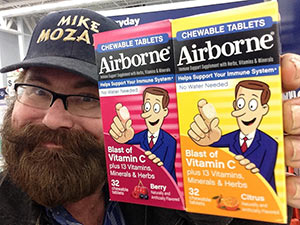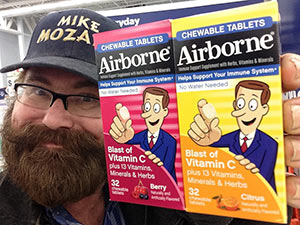 When the company first emerged on the market in 1998, its claim that its formula could ward off colds made it instantly rich. The company reported over $100 million in sales that year and even got an endorsement from Oprah Winfrey.
Airborne backed off its initial claim that its product could "get rid of most colds in one hour" in 2006. It reworked its campaign to say the supplement "boosts your immune system."
But even that "more conservative" motto proved unsupported...
A senior nutritionist with the Center for Science in the Public Interest, David Schardt, led a team of researchers in looking for anyone who had studied Airborne's combination of herbs and vitamins. The company had pointed to one research effort, but that was later revealed to be a two-person project paid for by Airborne.
"It was so bad," Schardt told NPR on March 6, 2008. "The company wouldn't let anyone see [the study]."
Upon doing his own research, Schardt determined that Airborne actually had as much effect on a cold as a placebo or a Vitamin C pill.
Airborne had to pay $23.3 million in a class-action lawsuit in 2008 for false advertising.
In March 2012, Schiff Nutrition International Inc. (NYSE: SHF) acquired the company for $150 million in cash.
The product is still on the market today, found at most local drug stores. It is advertised now, however, as a nutritional supplement that does not, if taken alone, ward off viruses.
Big Advertising Lie No. 2: The Zapper
In the mid-1980s, Dr. Hulda Clark - an Indiana-based naturopathic healer - introduced her invention, the "Zapper." The contraption, which resembled a car battery charger, could allegedly cure cancer and AIDS by "zapping" inflicted individuals with several low-intensity shocks. These shocks would purportedly kill off the one singular root cause of all their diseases - an intestinal parasite.
Of this particular parasite, Clark wrote in her book, "The Cure for All Cancers"...
"All cancers are alike. They are all caused by a parasite. A single parasite! It is the human intestinal fluke. And if you kill this parasite, the cancer stops immediately. The tissue becomes normal again. In order to get cancer, you must have this parasite..."
Sick individuals, desperate for any kind of cure for their symptoms, bought Clark's products by the hundreds. The Zapper alone cost around $290.00.
In 1990, Clark also began offering one-on-one administration of her products in a clinic in Tijuana, Mexico, for a cool $4,500. Clark, however, would not personally administer the products herself in Tijuana - another naturopath would. She rarely left her home state of Indiana.
Perhaps not surprisingly, buyers of the Zapper began questioning the validity of Clark's product in 1992. They claimed that it did not, in fact, cure them of their various diseases.
In 1993, the Indiana Attorney General brought charges against Clark on behalf of one of her disenchanted patients for practicing medicine without a license.
After being tipped off about the warrant for her arrest, Clark fled Indiana for San Diego. It was there that the law finally caught up with her... six years later. She was formerly arrested and indicted on Sept. 20, 1999, for the original charges brought forth by the Indiana State Attorney General, plus additional charges for fleeing prosecution.
However, in April 2000, an Indiana judge dismissed the case on grounds that too much time had elapsed between the filing of the charges and Clark's capture. The judge's verdict was based on the fact that the six-year delay compromised Clark's ability to mount a defense and her right to a speedy trial.
Interestingly, Clark continued to "practice medicine." In 2002, The San Diego Union-Tribune reported that she was treating a sick girl for 10 months in Tijuana at a cost of approximately $30,000 -- without improvement.
Despite the cost and lack of results, Clark insisted she was close to curing the child and stopping treatment might endanger her.
In the end, Clark never essentially stopped "practicing medicine." In 2009, she died of cancer.
Don't Miss: This is your ticket to bigger and better returns... and it won't cost you a penny. What are you waiting for? Read more...
Big Advertising Lie No. 3: Classmates.com
Before there was Facebook, droves of people signed up for Classmates.com hoping to contact their old high school friends and flames.
And as people signed up by the hundreds, the site looked for ways to capitalize...
Here Are 10 "One-Click" Ways to Earn 10% or Better on Your Money Every Quarter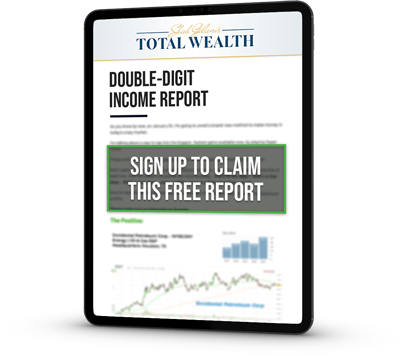 Appreciation is great, but it's possible to get even more out of the shares you own. A lot more: you can easily beat inflation and collect regular income to spare. There are no complicated trades to put on, no high-level options clearances necessary. In fact, you can do this with a couple of mouse clicks – passive income redefined. Click here for the report…